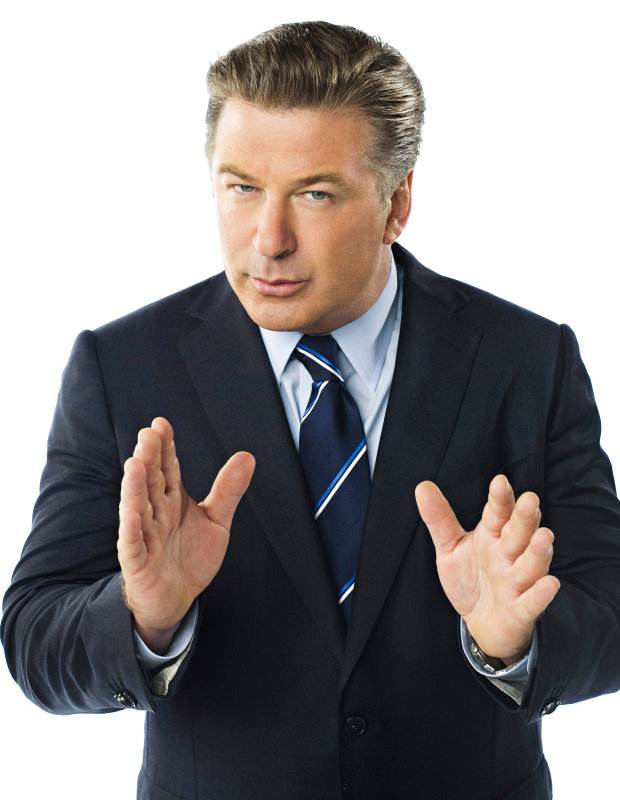 Will there be a 30 Rock without Jack Donaghy?
Alec Baldwin's employment status beyond his current contract that expires next season has prompted this discussion on several occasions, and it is clear that executive producer Lorne Michaels believes that the show could continue without one its biggest stars.
Whilst everyone over at NBC would opt to have Baldwin for the duration of 30 Rock, an opinion that Michaels also agrees on. Michaels is also pragmatic about Baldwin's decision telling The New York Times:
"I would hope he would want to go on, but we're going to keep doing the show."
Alec Baldwin also believes that 30 Rock could go on without him and wrote in a blog piece for The Huffington Post in April that:
"I want to take the opportunity to state that although my days on network TV may be numbered, I hope 30 Rock goes on forever. Or at least as long as everyone involved desires."
Lorne Michaels clearly doesn't hold Baldwin's potential decision to leave 30 Rock against him though, he also told The New York Times that Baldwin will host the season premiere of SNL for the record breaking 16th time. This means that Baldwin will overtake his friend and Oscar co-host Steve Martin for the record number of SNL hosting appearances (will he gatecrash?).
Michaels also revealed that he has Mike & Molly star and summer sensation Melissa McCarthy lined up for hosting duties for the second episode of the 37th season. McCarthy has been the break out star from the huge hit Bridesmaids and it will see her reunite with co-star Kristen Wiig.
In other SNL news, Michaels has announced that no cast members are leaving which includes Wiig and Jason Sudekis. Both actors have had success on the big screen this summer so it is perhaps a surprise that neither are leaving their New York stomping ground. This does not mean that there won't be new talent though as auditions are scheduled for this month.
Do you think that 30 Rock can survive without Alec Baldwin?