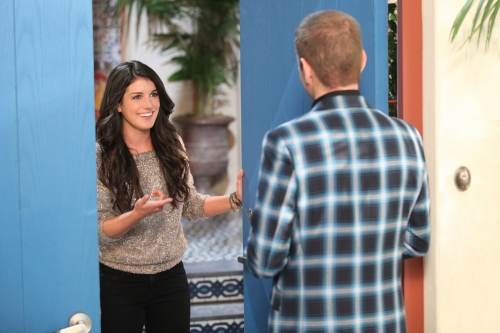 In this week's episode of 90210, Ivy and Raj got the bad news that Raj's current cancer treatment isn't working, so Ivy put on a talent show/benefit to raise money for an expensive new treatment for her husband. Annie's dates-for-pay job resulted in her scoring a new, older and wealthy boyfriend named Patrick. Dixon pushed himself too far and Adrianna was forced to step in and cover for him during the talent show.
Naomi, jealous about a new girl in Austin's life, pushed Max to join the show. But Max realized that Naomi's attentions were divided and broke up with her. Finally, Navid told his uncle to get out of his life, but when Amal threatened Silver, Navid went to the police and turned himself in for his part in the stolen car ring. Since Navid really had no proof, the police suggested he go back into business with his uncle in order to collect evidence on him.
Unfortunately, there will be no new episode of 90210 next week, but the show will return on November 1. In that episode, Naomi is upset to learn that she and Holly have to work together to host a campus costume party. Navid is upset when his plan to get rid of his Uncle Amal doesn't go as planned. Silver learns some secrets about Marissa Harris-Young and realizes that the candidate is not the person she seems to be. Adrianna, worried about Dixon, handcuffs them together to make sure he stays sober, while Annie has to decide whether to pursue a relationship with Patrick (guest star Chris L. McKenna). Finally, celebrity blogger Perez Hilton drops by Beverly Hills as himself.
Below is a trailer for the November 1 episode of 90210.