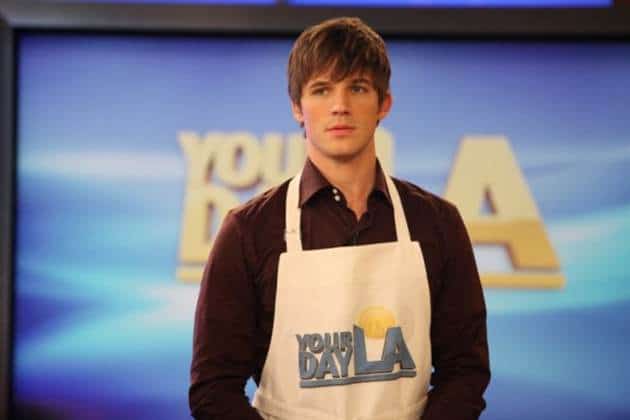 Vanessa decided to give Liam's bar a facelift in last week's 90210, but he got upset with all of her plans and heavy-handedness in trying to run things. In the end, though, she helped him throw a terrific party and he deemed her attempts a success. Adrianna confronted Silver about dating the man who had adopted her daughter. She was extremely upset about the whole situation after Navid told her the previous week and didn't want Silver raising her daughter. In the end, Silver and Adrianna bonded over Adrianna's daughter. Dixon was worried about him and Austin taking the blame for the Kappa house blaming down, while Naomi tried to sweet-talk her physics TA into letting her pass the class.
In a new episode of 90210 tonight, Annie wants to use her money for a good cause, so she helps plan a charity fundraiser. Naomi also decides to pursue her first big event-planning client and has to go to extreme measures to do it. Naturally, the whole plan backfires. Silver grows closer to Navid as her old feelings for him are rekindled and Vanessa wants to help manage Liam's career after his agent drops him.
Watch a trailer, sneak peek and producer's preview for tonight's episode of 90210 below, beginning at 9/8c on The CW.