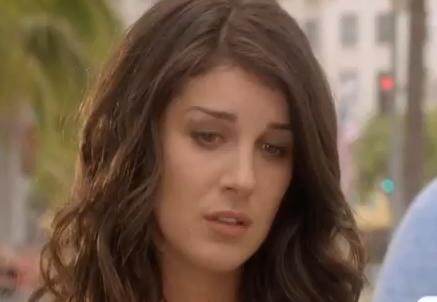 The CW has released its first real trailer for season 4 of 90210, which will be moving to Tuesday nights at 8:00 p.m. this fall.
The West Beverly kids are heading to college in the fall and some changes are in store. We've previously posted spoilers here and here about new recurring characters joining the cast and what's in store for some relationships. From the looks of the trailer below, Annie and Liam's precarious relationship in the season 3 finale of 90210 will take a surprising turn. Does the boy actually propose marriage? We've heard that Liam will be getting a new love interest, so maybe Annie doesn't say yes to his little proposal. And what's up with Naomi getting arrested?
In other news, we also know (via TVLine) that American Idol alum Kellie Pickler will be making a guest appearance as the country-singing cousin of another new character, and Brandy will also be recurring as a young politician running for a Senate seat against Teddy's conservative uncle (could Teddy's recent admission that he's gay affect his uncle's Senate race?).
Check out the new 90210 trailer below. The show will return on Tuesday, September 13 on The CW. And don't forget, we'll be getting an even longer season of 90210 this year, as The CW has ordered two additional episodes for the show (click here to read more).