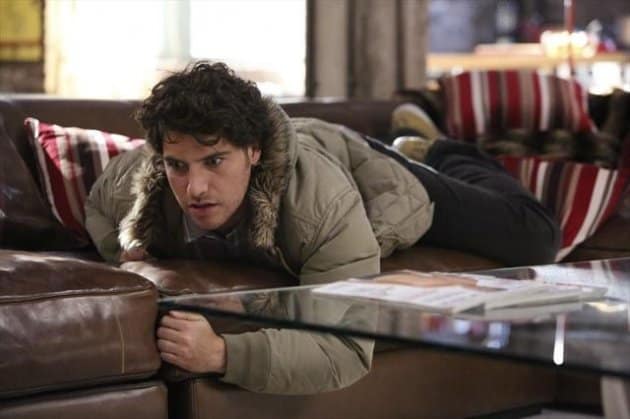 According to The Hollywood Reporter, ABC has pulled Don't Trust the B—- in Apartment 23 from the schedule effectively immediately and will double up on episodes of Happy Endings from here on out. Beginning on Tuesday, January 29th and extending through March 19th, Happy Endings will be playing out the rest of its 22-episode third season order following The Taste, a reality-competition series featuring Anthony Bourdain. The show will finish up its run before the return of Dancing with the Stars on March 26th, only now there won't be any episodes left over.
On the other hand, Apartment 23 will have eight unaired episodes from its 19-episode second season, though no plans for the episodes have been announced. With the move by ABC, the show has been effectively canceled, at least partially due to the way its been scheduled. Not debuting until last April, Apartment 23 had a brief run behind Modern Family where it garnered positive reviews and decent ratings, though its place was never anywhere near a family sitcom. That "first season" ended up lasting for seven episodes that weren't the first seven episodes made, leaving six leftovers to be aired during the second season. Only, after a late October premiere date, the network didn't get them out of the way, nor did they air them during the summer; instead, season one episodes were mixed in with season two episodes, with the latter not aired in proper order, either.
As recently as the ABC TCA conference, the fate of Apartment 23 and Happy Endings were said to be undecided, with extra episodes on Sundays meant to bring exposure, but for at least one oddball ABC comedy, that changed quickly.
Do you think that ABC is making the right move in pulling Apartment 23 and doubling up on Happy Endings? Has the treatment that ABC exhibited toward Apartment 23 been a catalyst for the low ratings this season? Will Happy Endings make it to a fourth season?