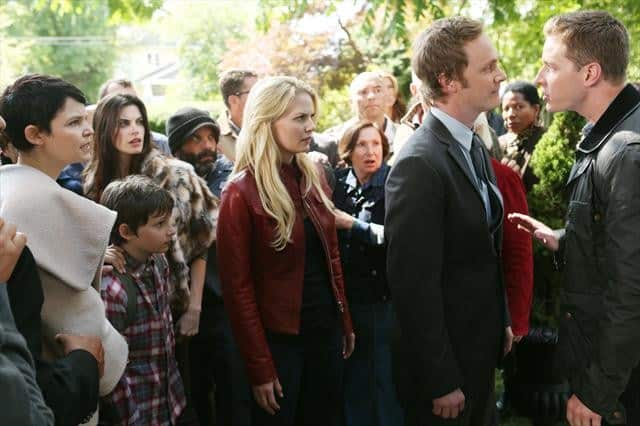 ABC is capping off premiere week with the return of two hit shows and the premiere of a third.  Tonight, Once Upon a Time returns for its second magical season, Revenge moves to Sunday nights for its sophomore debut and the new supernatural drama 666 Park Avenue premieres.
ABC has put together a special preview for its Sunday night shows, including a new sneak peek for each show.  In the Once Upon a Time clip, Emma confronts Mr. Gold for his actions in the season 1 finale, and brings her parents along with her.  Of course, Mr. Gold is far from apologetic, pointing out that everything worked out well with Henry in the end.
In the new Revenge clip, Emily is training with Takeda, her Japanese mentor, while Jane meets one of The Drake's creepy residents in the 666 Park Avenue clip.  Watch them all below.
Don't miss ABC's new Sunday night line-up, beginning at 8:00 p.m. ET/PT tonight.