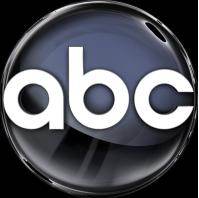 The schedule news for NBC and Fox have both been released, and now ABC is taking its turn. We're going to be updating this article as news comes in, but there's already news being released about what will happen with ABC for next season.
Cancellations
I hope that Brothers & Sisters fans were satisfied with the most recent season finale, because ABC has unfortunately dropped the axe on the five season drama. According to EW, the network has decided not to renew the Sunday night show for an additional season.
ABC has also chosen not to renew sophomore alien drama V.
Updated: ABC has also reportedly canceled Mr. Sunshine, No Ordinary Family, Off the Map and Detroit 1-8-7.
Renewals
ABC has decided to renew reality show Shark Tank for a third season.
Updated: ABC has also ordered a second season of the comedy show Happy Endings.
Updated: Body of Proof has also been renewed.
Pilot Pick Ups
ABC has also reportedly picked up two new drama pilots: Pan Am (Christina Ricci headlines the show about Pan Am airlines), and Good Christian Belles (a show about a recent divorcee who relocates to Dallas with her kids). The network has also picked up two comedies: Apt. 23 (with James van der Beek) and the untitled Tim Allen pilot (apparently called Last Man Standing).
ABC has also picked up the pilot for the new remake of Charlie's Angels.
Updated: ABC has also picked up the pilots The River, Scandal (from Grey's Anatomy and Private Practice creator Shonda Rhimes), Revenge, and Once Upon a Time.
Updated: The network has also picked up the pilots Once Upon A Time, Suburgatory and Work It.
We'll keep you updated as more news comes in.
clarissa @ tvovermind.com
twitter.com/clarissa373
twitter.com/tvovermind