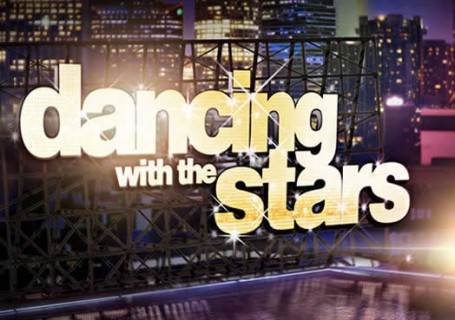 I think we got ourselves a case of ballroom fever people! The Dancing with the Stars Season 12 casting rumor mill is on fire this week, with more and more names being thrown into the mix. Here are some of the latest rumors for us to sift through:
Wendy Williams — This one is our newest rumor, courtesy of the New York Post. Their Page Six gossip column reports that the outspoken talk show host will put her show on hiatus to compete in Season 12. Interestingly, Page Six cites no source, yet says her rep has not confirmed and a rep for her talk show knows nothing of scheduling changes. They've debunked themselves? Another report adds something that makes this even more suspect: "In addition to taking on DWTS, the star will be hosting a new Game Show Network show entitled Love Triangle, which will be taped on weekends and won't be interfering with the dancing." The fact is, working on another show WILL interfere with the dancing. The rehearsal schedule is 7 days a week, a contestant does not get weekends off. If a contestant insists on every weekend off, their performance will surely pay the price. I'm not counting this one out just yet though.
Brett Favre — Forget football, this rumor snowballed. Started last week, this was a clear example of an off hand comment with no basis in reality exploding into a media firestorm. Just about every media outlet covered this, and it all began with a seemingly innocent opinion of former contestant Kurt Warner given to a popeater.com reporter. The ensuing coverage was a chaotic mess of misleading headlines and spun stories. Read the original story here. Brett Favre's daughter Brittany took to Twitter to deny the rumor, but her tweet certainly didn't seem to squash it. It just won't die!
Other contendor names being floated around recently include Kendra Wilkinson, Candace Cameron and Lorenzo Lamas. The stories behind them sound a bit more believable, and let's face it, out of all the smoke in the air, there just has to be some fire somewhere.
Two people who are making DWTS news this week are looking for a second invite to whirl around the dance floor, having rebuffed their first. Will DWTS give them a second chance?
Reverend Al Sharpton — Says he was asked to appear last season, but turned down the offer to concentrate on election matters. Sharpton is also claiming he would do it next season if asked again, telling TMZ "I've got moves … I'D BLOW 'EM OUT!!" Check out these moves to see if Al has what it takes:

Carlos Leon — Madonna's ex bf and father to Lourdes says in this interview he rejected the offer DWTS made to him a few years ago. Now Carlos would like to appear if asked. This is one guy I'd love to see compete. Not only tall, dark and handsome, Carlos has a certain quiet charm and grace about him which I think would radiate heat and passion on the dance floor. Carlos dancing a paso doble? Yum!
Pro Casting update:
Mark Ballas — In a recent interview with wetpaint.com, Mark makes it clear he has every intention of returning to the ballroom if asked. As for promoting his new album, Mark negates any scheduling conflicts 'We're taking a very serious approach to getting my new album, HurtLoveBox, out there. As soon as the show is finished, we'll be doing a summer tour.'Sounds like he fully expects to return to the show since he planned his tour schedule around it.
Cheryl Burke — Currently on a press junket for her new book Dancing Lessons, Cheryl isn't giving away much on being cast for Season 12. Her focus in interviews has been on personal childhood revelations more so than confirming a return to DWTS. She did, however, confirm a rumored fling with former dance partner Chad Ochocinco on the Ellen show. The timing of the press tour leads me to believe it was planned to wrap up by next month, coinciding with the beginning of show rehearsals. Okay, I'm totally guessing at that, but just because I'm so hopeful we'll see her back again.
Expect to see more rumors grow like wildfire until February 28 when ABC will disclose the official Dancing with the Stars Season 12 cast list during The Bachelor. In the meantime, we'll do our best to disect and discuss!