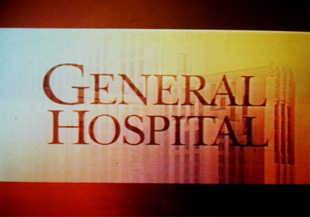 Yikes. It's bad to be a soap opera fan these days. ABC recently made the announcement that they were officially canceling long-running soaps All My Children and One Life to Life (read more here).
Now there's a rumor going around (originating out of TMZ) that ABC might be close to signing a $20 million deal with Katie Couric. If Couric signs with the network, they'll be giving her a talk show, which would debut in the current General Hospital time slot. Which could mean one of two things: (1) General Hospital would be canceled, or (2) Couric's show could replace one of the two other daytime lifestyle shows that will join the ABC daytime lineup when All My Children and One Life to Live end their runs.
Now, before we start panicking, let's remember that this isn't a done deal. According to TV Guide, an ABC insider says the deal is not as imminent as TMZ is making it out to be. In fact, "the network 'still feels like an underdog' in the bidding war to land her".
In other words, nothing isdecided. At the time of the All My Children and One Life to Live cancellation, it was said that General Hospital, which is apparently daytime's second-highest rated soap, was reportedly safe. Of course, ABC said All My Children wasn't going to be canceled and then dropped the axe, so we're not sure what will happen.
We hope to have more news for you when the details are known.
clarissa @ tvovermind.com
twitter.com/clarissa373
twitter.com/tvovermind