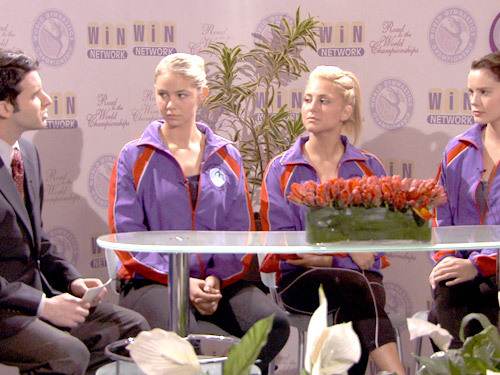 ABC Family has announced return dates for gymnastics drama Make It or Break It and The Secret Life of the American Teenager, whose star Shailene Woodley recently picked up a Golden Globe nomination for her role in The Descendants.
The Monday after Pretty Little Liars and The Lying Game sign off for the season, Make It and The Secret Life will be making their returns for their third full season and back half of their third season, respectively. On March 26th, we'll be picking back up with Amy Juergens and her ever-changing social life at 8:00, with the girls of the Rock continuing their search for Olympic gold at 9:00.
When we last left The Secret Life of the American Teenager, Amy had accepted Ricky's proposal, Adrian had slept with Henry, and Grace and Jack may not be as over each other as they thought. Meanwhile, on Make It or Break It, the girls won gold at Worlds in Rio, which was a huge boost to their upcoming Olympic chances. However, to make it to London, they'll have to overcome dealing with a new coach, the return of Kelly Parker and Jordan Randall, and the pressure of having your lifelong dream at your fingertips.
Before we get re-involved in romantic entanglements and elaborate floor routines, ABC Family has four shows currently on air to occupy us, including the returns of Pretty Little Liars, The Lying Game, and Switched at Birth, as well as new series Jane By Design.
Are you excited for the return of Make It or Break It and The Secret Life of the American Teenager? How do you think the girls of Make It or Break It will fair in their quest to make it to the London Olympics? Will Amy and Ricky get down the aisle on this season of The Secret Life?