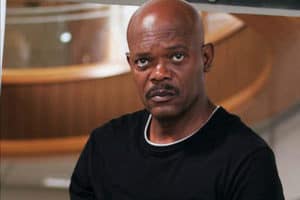 I knew it, I knew it. I thought that at some point Joss Whedon would tap into his brilliant cast of the Avengers to help sell the idea of Agents of Shield to the masses, and sure enough, last night, Samuel L Jackson showed up as Nick Fury putting in a cameo on the much-hyped TV show.
Adding star power to this already stupendous show is only bound to make it more popular among pop culture and it makes us wonder what other massive surprises Whedon has in store for us during this season's Agents of Shield.
Granted, Sam Jackson only showed up as Nick Fury for a short and concise cameo at the end of the episode.   We do not want to ruin it so we will spare you just WHY he is there, but you know when Nick Fury shows up, something is bound to go down or have gone down.
To put it mildly, Fury doesn't show up when stuff goes well. Nick Fury shows up to let you know you messed up so you can assume why he was there. Check out the rest of the article at TV Guide, but beware, there' way more spoilery there than in this bit.