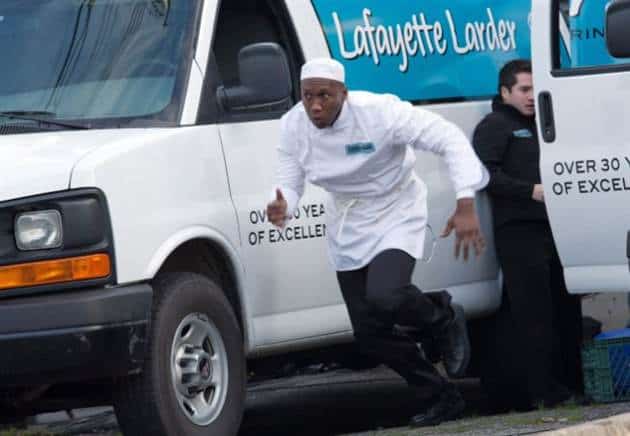 Update: Alcatraz was pre-empted on February 27 for NASCAR. This episode will now air on March 12.
Last week's Alcatraz introduced us to Johnny McKee, a very bad man who liked to poison people as retribution for what a group of football jocks did to him when he was young (for more details, read Kevin's recap).
Tonight's all new Alcatraz is going to be a bit different. For the first time on this show, we're going to be introduced to the only innocent man who was locked up in the prison just before the prisoners disappeared: Clarence Montgomery. When people turn up in modern day San Francisco with their throats cut, Clarence becomes a suspect. But star Sarah Jones says "We're not exactly sure if the prisoner from Alcatraz is committing these crimes at the beginning", and Sam Neill hints that "Hauser is convinced that the main suspect is innocent".
But could Hauser be wrong? It turns out that his time in prison may have actually turned him into a killer: "Clarence Montgomery is a good man who turns into somebody who is committing crimes that are as heinous as the one perpetrated on the love of his life", EP Jack Bender explains. "The system turns Clarence into a bad man."
Watch a trailer and sneak peek below for tonight's all new episode of Alcatraz, airing at 9:00 p.m. EST on Fox.