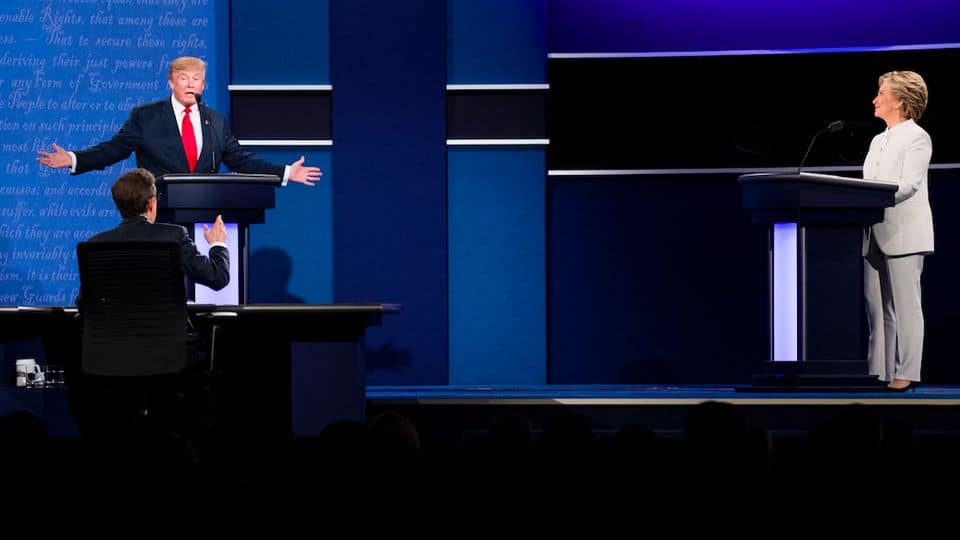 We all know that Ryan Murphy has said multiple times that season 7 of American Horror Story will have a focus on the 2016 presidential election.  However, all of us are still in the dark about what that exactly means.  Will the show itself be centered in the middle of the election?  Will the show actually be political?  Are actors going to portray any political figures like Donald Trump and Hillary Clinton?  Turns out we finally have an answer to one element of the show.
Ryan Murphy clarified one point in an interview with E! recently: The episodes will not feature actors playing Hillary Clinton and Donald Trump, but footage of the two will appear. "We don't have actors playing them," Murphy explained. "You'll see them on television. The first 10 minutes of the season, this season, takes place in a very eerie macabre way on election night and there's something terrible that happens in the lives of our characters on election night as they're watching it all go down. Which in itself was a horror story, so it's like a horror story upon a horror story."
Unfortunately that gives us absolutely no clue where terror and horror play into this picture but at least we got some kind of answer.  Footage will be there, but actors will not.  If any other news pops up we'll let you know.