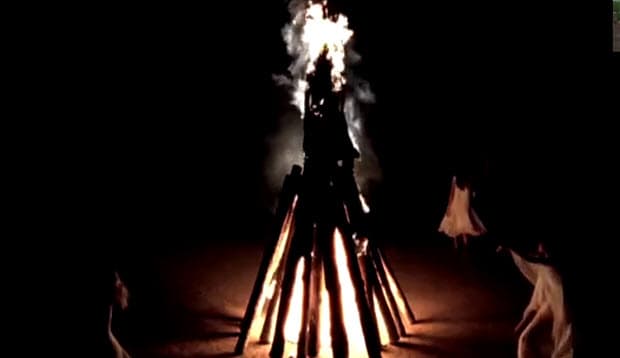 American Horror story is one of the most terrifying shows on TV, and I love how its continuing to evolve with different stories each and every new year. Now, the third season, Coven, is about witchcraft rather than haunted houses or serial killers/insane asylums/nazis/aliens/demonic possession like season two. Seriously, season two had wayyyyy too much going on.
The premiere was this week, and the show put up some pretty solid numbers for cable indicating the audience for the show is still there. But in a show full of scary things, one aspect is more frightening than all the rest. The intro.
American Horror Story intros have been the best and most terrifying on television. Few shows even have lengthy intros any more, but AHS does it right, and their Coven intro might be the creepiest one yet. I've got it for you to check out below if you haven't seen it attached the actual show yet. The best thing about this is that even if you missed past seasons, you can jump right into the new miniseries no problem.
Check out the intro below, and see if its creepiness inspires you to give the actual show a watch next week. My wife literally has had to fast forward through the intros of the past few seasons because she couldn't handle the imagery, and this one will be no exception.