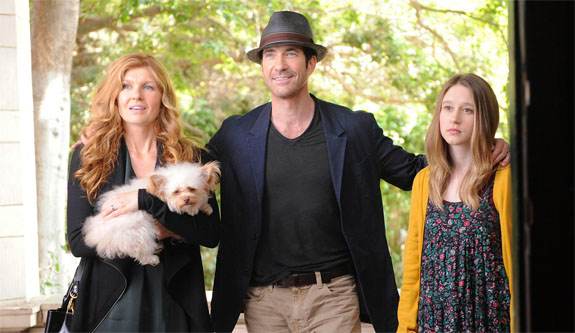 After American Horror Story aired its first season finale last week, co-creator Ryan Murphy dropped a bombshell concerning the show's highly anticipated second season. The Harmon Family story is done and the Murder House is now a thing of the past, which means new characters and a new setting to haunt next year. Believe me when I say that we're still reeling from the news here at TVOvermind, but at least we are even more intrigued to know what Murphy and Brad Falchuk have in store for next year.
Nonetheless, there was one interesting tidbit Murphy revealed concerning certain actors from this season making appearances next season. While we might not get a chance to ever chill with the Harmons and their ghostly brethren again, there are still a few characters who can make the transition, in some capacity, over to the second season storyline. To "guide" the writers of American Horror Story on who would be perfect to make the trek into next season's new horror landscape, I've took it upon myself to present a list of characters I would like to see make the cut.
Use the arrows below to navigate.