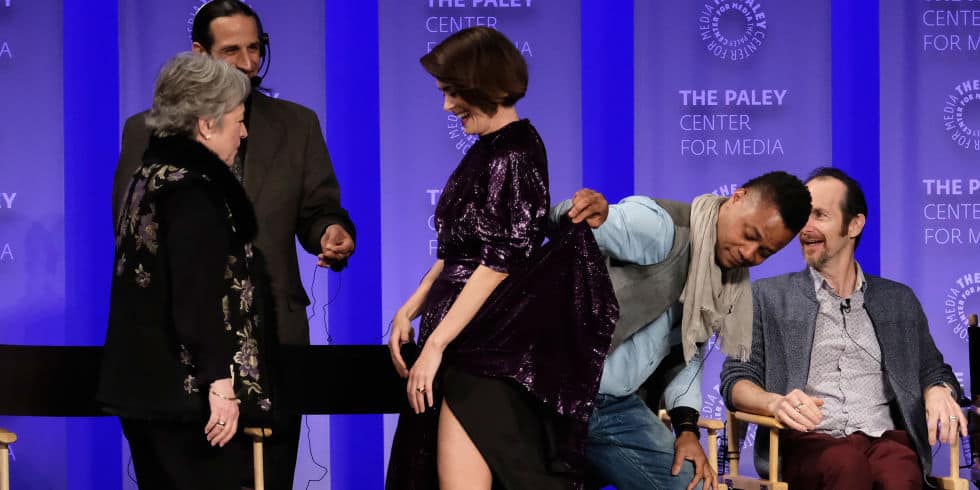 It happened on March 26 at PaleyFest and the clip drew a ton of attention around the internet.   During a discussion panel with the American Horror Story cast, there was a point where Cuba Gooding Jr. lifted up the skirt of Sarah Paulson to check out her legs.  The moment received a number of gasps from the audience as well as a disgusted look on the face of Kathy Bates.  Gooding Jr. hasn't said anything about the moment until now.   Most people should know that Paulson and Gooding Jr. are actually good friends and Jr. wanted to remind everyone that the moment was taken out of context.
https://twitter.com/90sIover/status/846200177333547008
"I have two sons in college," he told People. "I say to them, 'Guys, the internet, it's a beast. It's an information highway without regulation. Any image you put on there can be interpreted any way it wants to. I love the lady that is Sarah Paulson. We have a banter like brother and sister, which is how the spirit of that whole panel was.  Yet that image was taken out to represent some kind of sexual misconduct, and that wasn't my intent."
"The first person, when I heard about the fervour, I called Sarah. I said, 'I love you, I see you as my sister', and she said, 'I feel the same way about you.  And so I let it go."
Well said and I think completely unnecessary for him to have had to defend himself.  I've been saying this all along.  That was a completely innocent moment.  If they hadn't been friends already then this discussion would be totally different.