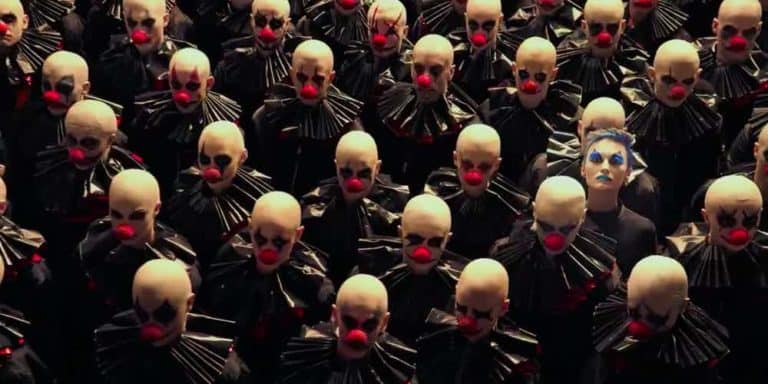 Anyone that's a fan of American Horror Story will likely be jumping up and down in sheer anticipation of the next season's imminent arrival. They will also be quite interested to know about the new characters that are coming on for this season. Sadly a few of the old cast members will not be making it back. Only one of them, Kathy Bates, is confirmed to not be making an appearance, but others such as Lily Rabe, Angela Bassett, and Finn Wittrock have been rumored. It's not known yet if the rumors are just a tease or a cruel hoax, but we'll get to find out when the show starts.
Until then, there are some new characters to introduce.
Lena Dunham
Hardcore fans are not entirely thrilled to see Dunham joining the cast after her controversial memoir in which she supposedly bragged about sexually abusing her younger sister. Even for AHS a lot of people seem to think that this is a character that could be left out without any huge ramifications. Unfortunately she's already set as one of the characters, but the rumor is that she'll only be in one episode. Brave through it AHS fans.
Allison Pill
Coming from the set of Confessions of a Teenage Drama Queen, Pill will no doubt be subjected to a little bit different atmosphere as she has to adjust to the horrifying happenings in AHS. It's said that she will be working closely with regular Sarah Paulson, and might even be her partner. This could mean something quite exciting is in the works, as couples rarely go untouched in AHS.
Leslie Grossman
Although it's not known really just what role she'll play, the Popular star will be joining the cast and just like everyone else will have to wait to see what's coming.
Billy Eichner
Comedian Billy Eichner was actually the first new cast member to be inducted into AHS for this coming season. It's been said that his character will be close to Sarah Paulson's character. Right now it seems like the series might be centering close to or on Paulson's character.
Colton Hayes
The Arrow star will be making his way to AHS this season, but no one really knows what his role will be as of yet. Likely he could be suited a role not unlike something that Finn Wittrock once covered.
Billie Lourd
Another newcomer to AHS this season, Lourd is said to be receiving a leading role. Now from past seasons we all know this could mean that she might have the roughest time coming to her or she could be the main antagonist that won't go until the final episode, if at all.
The new cast members will definitely help to round out the story and bring a bit of new life to the show. After Roanoake a lot of fans expressed a very big amount of disinterest in the direction that AHS had taken. Hopefully this season will see a revival of the type of show that AHS was started as.