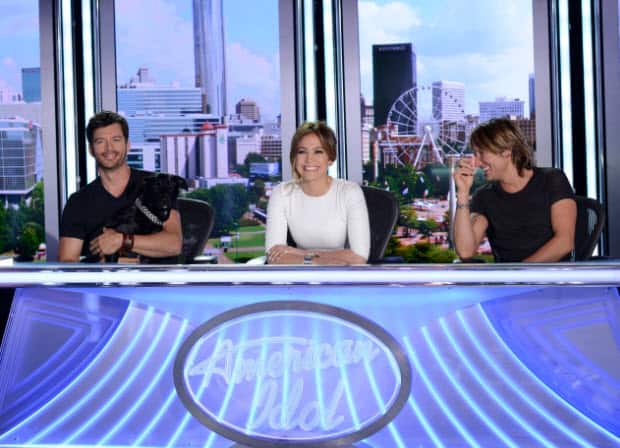 On Wednesday, American Idol hit the birthplace of Motown to find the city lives up to its reputation when it comes to music. The Detroit auditions were terrific and built up some momentum heading into last night's stop in Atlanta.
The first one-hour episode of the season brought host Ryan Seacrest back to his hometown, Atlanta. This, of course, means he co-hosted the episode with his spunky mother, Connie. Atlanta, like Detroit, proved to be chalk full of talent that left the judges with some tough decisions.
There was everything from a preschool teacher to a gas station attendant on the show last night. Jesse Cline, the gas station attendant, won over the judges in nanoseconds according to Keith Urban. Army national guard member Chris Medina earned two tickets when he auditioned with his dog and impressed the judges.
Atlanta wasn't without big female voices either. Kristen O'Connor, teenager Emily Pritz, and Nica Nashae were just a few females that won praise from the three judges, but the biggest performance of the night may have belonged to 15-year old Bria Anai. She was absolutely terrific performing Adele's "One and Only" and is certainly one to keep an eye on.
There were some familiar faces auditioning in Atlanta on the episode last night as well. Season 11 contestants Nico Starr and Caleb Johnson scored golden tickets to Hollywood bringing the seasons total to a whopping 163.
Idol, despite struggling with popularity, is still bringing in some seriously talented individuals. It's going to be interesting to see who survives and moves on. We'll check back next week!
[Photo via Michael Becker / FOX]