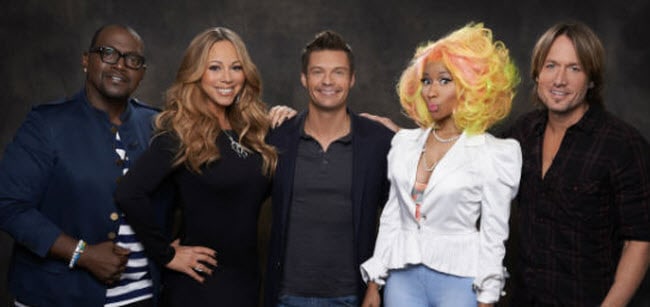 With American Idol cycling in new judges every single season now, personalities were bound to clash eventually. There was talk of Mariah Carey and Nicki Minaj not getting along before they even appeared together, but now the feud has spilled onto the pages of TMZ.
In a tape posted to the website, Minja goes off on Carey saying "I told them, I'm not f—in' putting up with her f—in' highness over there."
The incident was reportedly sparked by Minja walking off set because Carey "kept making jabs at her," but when she was coerced to return, Carey called her a B and Minaj lost it, which shut down production for the night.
How exactly is AI going to spin this one? And where do they go from here? This isn't Simon Cowell ribbing Paul Abdul back in the day. These are two full-fledged divas in an all out slugfest, and it's still early in the season.
Watch the tape of the incident here.