Last week J Lo, Steven Tyler, and Randy Jackson, stopped American Idol eliminee Jessica Sanchez from singing for her save, and in doing so probably doomed the aspiring Idol to suffer the same fate this week. Yes, the moment of passion as the trio seized the stage, and Jessica's microphone, to rescue Sanchez from the nation's apathy was good TV, as it is intended to be, but it also exposed just how meaningless the American Idol save is to begin with. Yes, the judges successfully bent back the will of the voting population, but in doing so they denied giving viewers a substantive argument for why they were wrong to begin with, an argument only her singing could have made. As if we needed more proof that the save was just a means to injecting artificial drama into American Idol's aging bloodstream.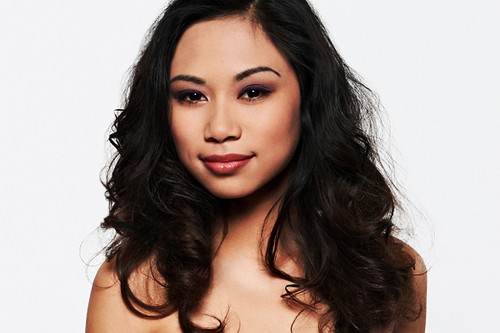 In terms of the competition, the save probably means very little for Sanchez's American Idol journey. Like many contestants, Sanchez is no stranger to the celebrity grinding mill. A quick glance at her wikipedia page will show you that Jessica Sanchez has been brushing up against fame since the tender age of 10; with 6 years in the business, she's practically a veteran at this point. Sure she still has time to 'make it' in the music biz in general, but being as though American Idol is supposed to be based on audience reaction to the contestants' singing, cutting off Sanchez's attempt to sing for her supper just further doomed the contestant and put even more pressure on her to pull off a game changer on tonight's competition episode. There was no judgmental reasoning to boost that final performance, just an explosion of emotion left to cool off as the talented, but doomed, Jessica Sanchez sung the ride-out while viewers rushed from the closing credits to refill their popcorn bowls, brush their kids teeth, or shower off the afterglow of Randy, Steven, and J Lo's gushingly theatric repeal of American's vote. It wan an un-earned save.
I wouldn't be the first to point out that American Idol is less of a talent contest than it is a glitzy audition platform for record executives; meaning that most of the people who make it to the Idol stage have already paid their dues in an attempt to grab the brass ring of the music scene. The last starry eyed bedroom singer to walk out of total obscurity onto the American Idol stage was probably… never. Call it cynicism if you must, but it is a realization that has crept into even the most naive viewer's mind at this point. Even money on Sanchez being voted off. This. Week.
American Idol airs tonight at 8PM Est on FOX.