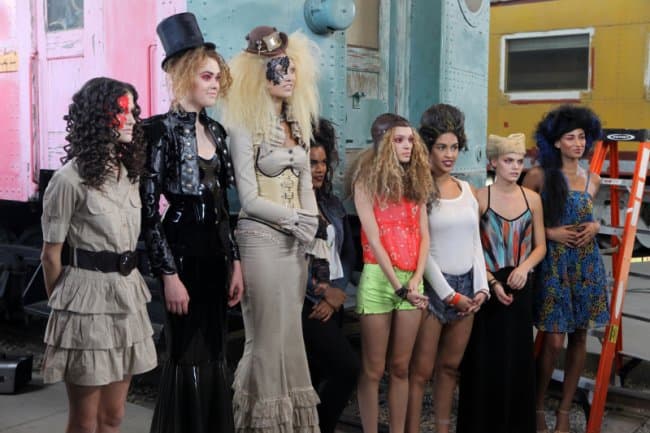 America's Next Top Model has finally gotten to the meat of the competition, as five contestants have been eliminated and favorites are starting to emerge. There has yet to be a moment that will go into the annals of Top Model history, nor a model that has broken away from the pack, but the next episode of the show promises a truly sparkling performance.
From an owl.
The photo shoot for the next Top Model is rooted in steampunk and features a live owl as a co-star in every photo. The owl has been in several huge pop culture vehicles, including the Harry Potter movies, and will now be trying to give fierceness to the camera without outshining the girls. In the behind the scenes video below, we get a look at the creature, with Johnny "doing its makeup" and getting to interact with it away from the shoot.
There's an old saying about never working with children and animals, as they tend to upstage anyone they work with, but the models from Top Model will have to figure out a way to be the center of attention in their photo. Not the owl, not the elaborate outfit, not the mechanical background – just them.
The rest of the episode finds the models having to embody a video game character in another movement-based challenge, with the winner earning a cameo of sorts in Uncharted 3.
America's Next Top Model: College Edition airs Fridays at 8:00 on The CW. You can check out photos from the upcoming episode here, as well as another preview for the episode here and a recap of the most recent episode here.
Do you think any of the models will have problems working with the owl? Who do you think will get called first at panel? Are you optimistic about the photo shoot in general? [youtube http://www.youtube.com/watch?v=WrRrxXmv-4k]