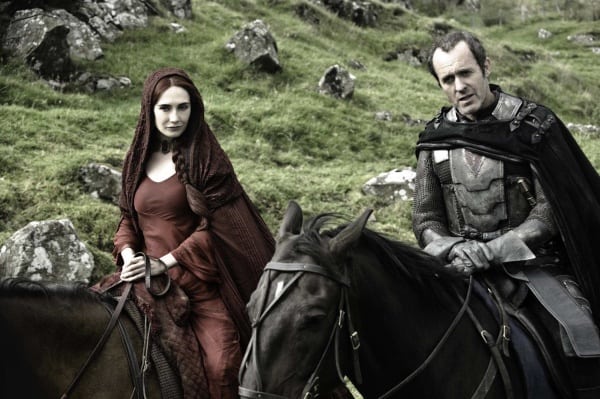 As we approach the end of 2012, more and more time and internet space will be given to reflecting upon the year that was. Adding to the onslaught of year-end nostalgia and argument-inducing lists is the AFI Top TV Programs of 2012 list, released today by the non-profit organization.
Included this year is only one broadcast show, down from the three of 2011. Emmy giant Modern Family, which recently racked up several WGA award nominations, has become the only broadcast show to make the AFI 2012 list, another in its vast list of accomplishments. The other two that made the cut in 2011 were The Good Wife and Parks and Recreation.
New to the list this year are three programs with one making a return following a creative rebound. FX's American Horror Story makes its first appearance on the AFI Top 10 following a second season that has been better received than its first, becoming creator Ryan Murphy's third series to make the cut. Glee was awarded recognition in 2009, while Nip/Tuck scored back to back nods in 2003 and 2004. HBO landed two new entries to go along with Game of Thrones in lauded television movie Game Change and controversial comedy Girls, which returns for its second season on January 13th. AMC's The Walking Dead returns to the AFI Top 10 after being left off the list last year for what many consider to be a sophomore slump. However, the first half of season three has seen record ratings, increased hype, and more positive reviews, helping it to its second appearance on the Top 10 in three years.
Do you think that the American Film Institute made wise choices in its selections? If you could replace one of the 10, which would it be and what would you put in its place? Are you a connoisseur of best of/worst of lists?
AFI TV PROGRAMS OF THE YEAR
American Horror Story
Breaking Bad
Game Change
Game of Thrones
Girls
Homeland
Louie
Mad Men
Modern Family
The Walking Dead