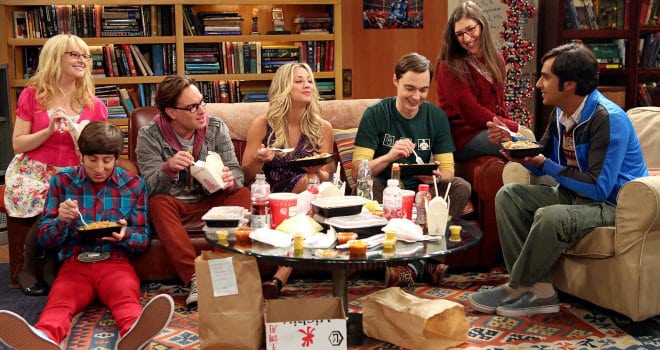 The Big Bang Theory is officially going to stay nerdy through season 12.   It's hard to believe the show has already lasted 10 seasons but it's become so comfortable in everyone's homes that this news isn't surprising at all.  According to Moviefone
CBS officially renewed the hit comedy for two more seasons, after original cast members Jim Parsons, Johnny Galecki, Kaley Cuoco, Simon Helberg and Kunal Nayyar signed new contracts extending past the current 10th season. They all reportedly make $1 million per episode. Series regulars Mayim Bialik and Melissa Rauch are expected to sign new deals, as well. Their cast mates reportedly took pay cuts so that both actresses could get significant salary bumps. All parties involved naturally wanted "Big Bang Theory" to continue on. It's a major hit for CBS, and a huge moneymaker for studio Warner Bros. It was just a matter of finalizing the cast's contracts. The show is also spinning off a prequel, "Young Sheldon," about a teenage version of Parsons' character, which will debut in the fall.
At this point in watching The Big Bang Theory, I almost feel as if the show is a part of me.  It's like you're in Sheldon and Leonard's (now Leonard and Penny) apartment with them.  It's become such a family like atmosphere that if the show were canceled it would just feel foreign not to watch it.  Is it as good as it used to be?  That's impossible because the novelty has worn off.  But I have to say I still laugh out loud at least once an episode which is more than I can say for many shows on TV.   I feel like the only thing that will stop this show from going 15 seasons is that at some point these actors are going to just look too old.  I mean Leonard's getting up there.
Here he is in Season 1.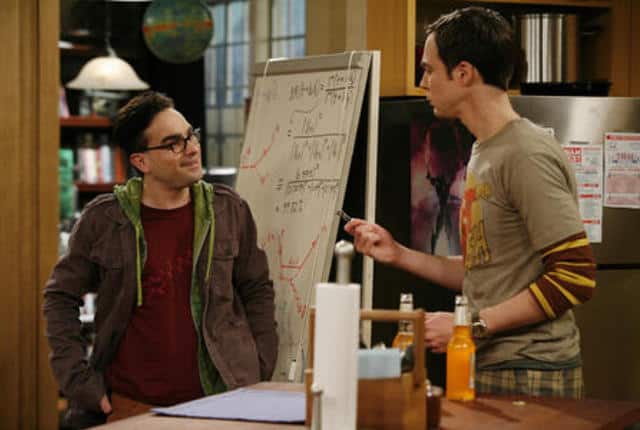 And here is in season 10.