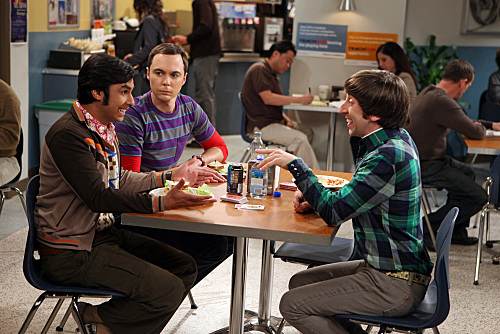 Uh-oh. Here's the thing to test any relationship: when a girlfriend asks her boyfriend to stop spending so much time with his female friends. That's the choice that Leonard is faced with when the next new episode of The Big Bang Theory airs on March 10. His girlfriend, Priya (guest star Aarti Mann) asks him to stop spending so much time with pal Penny, which basically puts Leonard in the position of having to choose between his two girls.
Meanwhile, Raj and Howard perform a magic trick for Sheldon which drives him crazy. Below are promo photos for this upcoming episode from CBS.
FYI, this episode is scheduled to run an extra minute long, so make sure to adjust those DVRs! The Big Bang Theory returns on March 10.
[imagebrowser id=911 template = flipped]