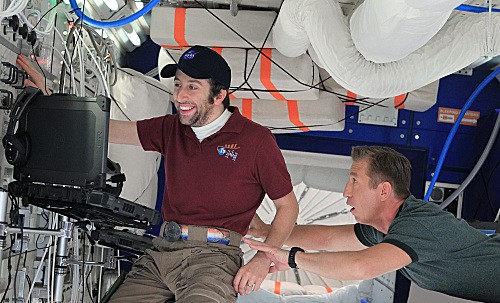 Wolowitz has finally traveled to space in The Big Bang Theory, but he'll soon come to realize that being far away from home doesn't mean you can escape your controlling mother.
While on the spaceship, Wolowitz has an opportunity to chat with his mom (although, not through Skype because she refuses to go near a computer in case she catches a "computer virus").  Then he brings up a touchy issue: he and Bernadette want to go start their life together and move out.  His mother seems to be a travel agent for guilt trips and convinces him that leaving her would not be in anyone's best interest.
Watch a sneak peek below from the season premiere of The Big Bang Theory, airing on Thursday, September 27 at 8:00 p.m. ET/PT on CBS.  You can browse through photos for the premiere here.