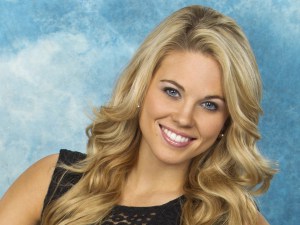 Racism is lame. There is nothing about it that is cool or endearing. It just reflects nativity and pure ignorance. So for that reason alone, we find it odd that it took this long for blatantly racist house member Aaryn Gries to get kicked off Big Brother. The good news is that she finally DID get kicked off, and it seemed the live audience pretty much felt the same way about her as I, and most of the country, did. Which is to say, disgust.
So to anyone following Big Brother this season, the biggest news was the fact that contestant Aaryn Gries was blatantly racist. And she was not just blatantly racist. I think a more fitting term would be bigot. The reality is, there was no one who was safe from her comments, from the Asian house members to the homosexual contestants. And I think the weirdest part was seeing them all keep her on the show so long. Any other show, someone said stuff like that, they would be booted. But Big Brother decided to let Aaryn Gries stay on until her actual house members decided to vote her off, which finally happened last night. And the audience did something that restored my faith in humanity.
They booed her.
I could sit here and tell you how she explained herself, and how she said people put her in that role of racist because she was Southern, but the reality is, if it waddles like a duck and quacks like a duck, you are probably dealing with a duck. A very racist duck, in this case, and it was wonderful to finally see her waddle out the house with her tail feathers between her legs last night.
We are just still wondering why it took so long.