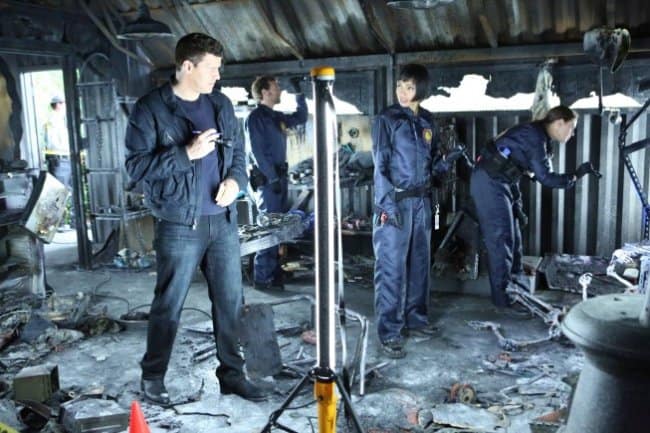 It appears that Bones on a short hiatus after this week's episode, but when the show returns in two weeks Booth and Brennan will be delving into the world of doomsday prepparers.
Here's what's coming up in "The Doom in the Gloom": "When the Jeffersonian team investigates the death of a former Marine sergeant whose remains were found burned to a crisp, they discover that she was discharged after a fist fight with another Marine. When Booth and Sweets go to question the other Marine involved in the altercation, they learn that Deanna was obsessed with the idea of the apocalypse, which leads the team to a following of doomsday preppers who become key suspects in her death. Meanwhile, Sweets thinks he has landed his dream apartment but Brennan and Booth are not convinced that he will actually move out."
Watch a preview below and then click the link under the video to view photos for the March 18 episode of Bones on Fox.
http://youtu.be/uFGQEn8CTJg