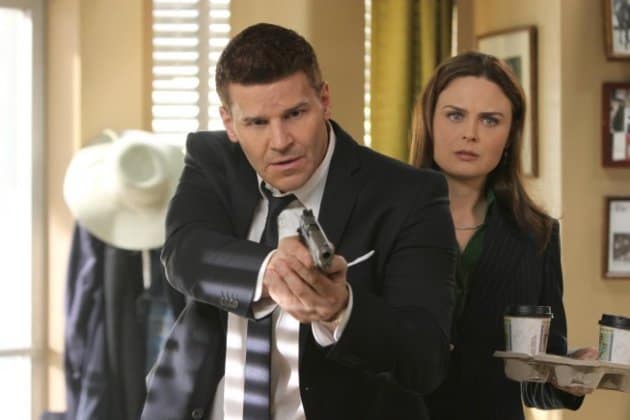 Booth and Brennan investigated the death of a 15 year old boy (Manny) in this week's Bones.  While everyone initially thought Manny was shy and had a lack of social skills, Booth had a strong suspicion that he was actually dealing drugs under the table and that he may have raped his young neighbour.  Later, Booth and Brennan realized that one of Manny's classmates actually raped the girl and then killed Manny when he accused him of raping her.
A new squintern joins the Jeffersonian team in next week's episode.  Dr. Oliver Wells is enthusiastic and eccentric, which gets under Brennan's skin.  But his open-mindedness challenges her to consider more scientific possibilities.  Booth is fully supportive…until she proposes time travel as a factor in their most recent murder investigation.
Watch a preview below for the February 25 episode of Bones on Fox.  Browse through photos for the episode here.
http://youtu.be/2rodJUKlxdA