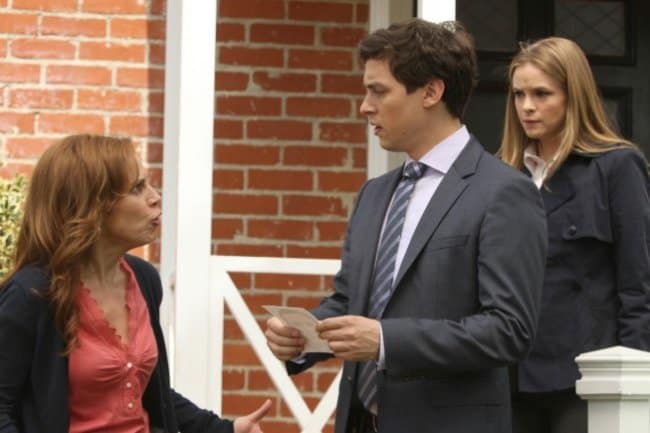 Booth and Brennan had to deal with some residual anger after Brennan returned from her life on the run in this week's Bones.  Booth was upset about not being a part of Brennan and Christine's life for three months, while Brennan had to get used to being back in a relationship again.  Fortunately, after a few chats with Sweets, the two realized the source of their lingering frustration and reconciled by the end of the episode.
Sweets, meanwhile, heads out into the field in next week's new episode of Bones: "After an explosion occurs in a hotel garage, the Jeffersonian team must research the remains found at the crime scene in order to match them to the victim. The investigation only gets trickier when they discover that the man whom they thought was dead is actually alive. Meanwhile, Booth has to take on a desk assignment to get the department's budget approved in order to land a promotion, so Sweets is given a temporary partner, FBI Special Agent Olivia Sparling (guest star Danielle Panabaker)."
Watch a preview below for the October 1 episode of Bones.  Click here to browse through photos for the episode.