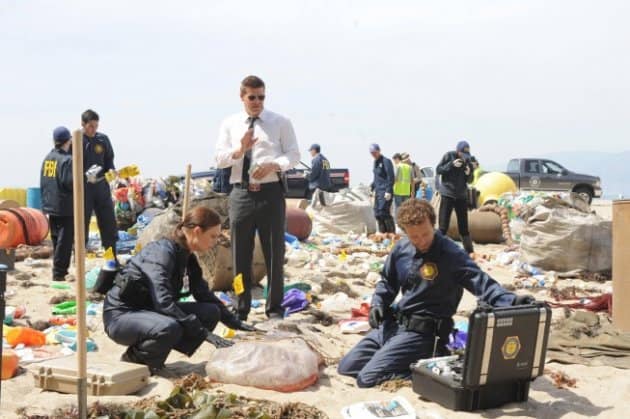 Booth and Brennan are tackling a rather unusual case on tonight's all new Bones when a ton of garbage washes up on the shore of a beach and a mysterious pod is found.  Inside the pod is a decomposed body.
As it turns out, the body belongs to a crime scene cleanup expert and Brennan is convinced that one of the expert's competitors is the murderer.  Then it's a race against the clock to obtain evidence against this man before it's all "washed" away.
Meanwhile, Angela and Hodgins learn that Cam has a new boyfriend and set out to discover exactly who he is.  The Bones producers have said that we'll know this man as he is someone we've seen before.
Watch four sneak peeks below for tonight's all new Bones, airing at 8:00 p.m. ET/PT on Fox.  Browse through photos from the episode here.