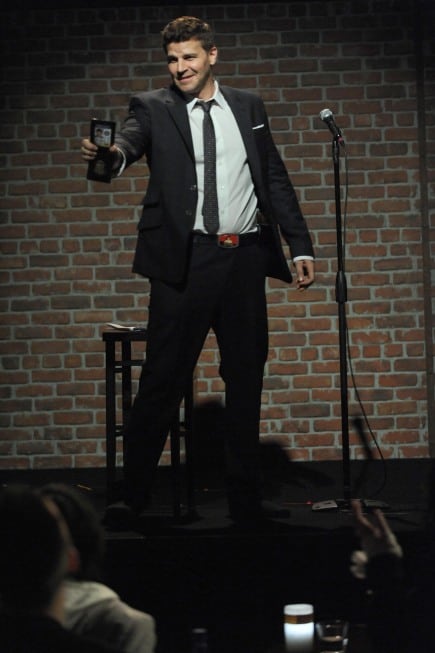 Bones is tackling one of its strangest corpse discoveries next week.  In "The But in the Joke", a graffiti artist falls off of a billboard and ends up gluing himself to a decomposing body (yes, it's looks as traumatizing as it sounds).
Hodgins and the rest of the team have to find a way to unstick the human remains from the artist.  Meanwhile, Booth heads to a comedy club to do stand-up in order to suss out potential suspects.
Finally, Angela finds herself attracted to the street artist.  Will this threaten her marriage to Hodgins?  The producers have indicated that Angela will go through some introspection this season that will affect her relationship, but here's hoping it's a passing thing!
Watch three sneak peeks below for an all new Bones airing on November 26 at 8:00 p.m. ET/PT on Fox.