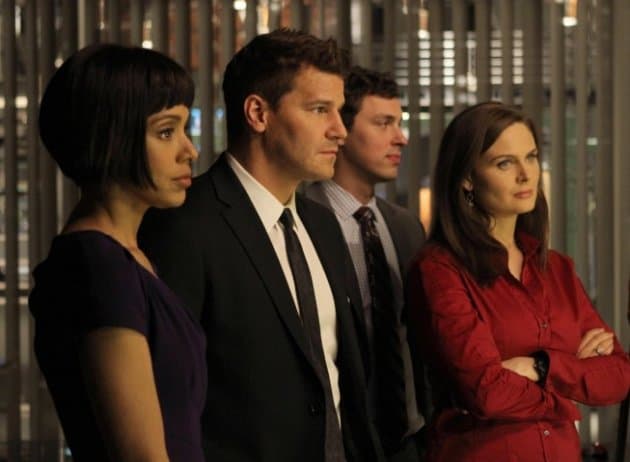 Bones hits a milestone tonight with its 150th episode.  Unlike all of the 149 episodes that preceeded it, "The Ghost in the Machine" will tell the entire story from the victim's perspective.  In this case, the Jeffersonian and the FBI have unearthed a body of a teenage boy that has been missing for over a year.  The skull of the boy essentially serves as the eyes of the viewers for the episode, giving us what feels like a behind-the-scenes look at the case.
This perspective only feels contrived in a few cases where an "excuse" has to be given to explain why Brennan would do something like bring the skull home or in the car in order for us to see what's happening in those locations.  But otherwise the episode is actually a deeply emotional one.  Cyndi Lauper returns as the psychic Avalon and believes that the victim's soul has not yet moved on.  So the audience is essentially watching this boy's death being solved just like he is.  When the end of the episode arrived, I'm not too ashamed to admit that I was tearing up.
Watch four sneak peeks below for tonight's all new Bones, airing at 8:00 p.m. ET/PT on Fox.