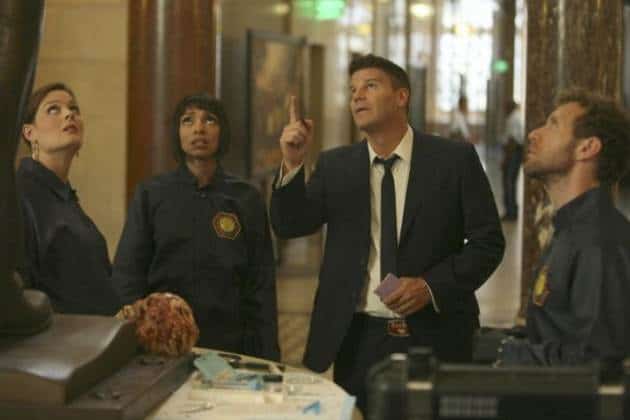 Bones brought its stars and producers to PaleyFest last night and they managed to spill on a few spoilers for the rest of this season.
The Baby: Booth and Brennan's baby will be born in the upcoming April 2 episode of Bones (when the show moves to Monday nights). Brennan's journey to the actual birth will not be a typical one as you can see from this preview for the return. By the end of the episode we will learn the name of the baby, which is based on two important women in Brennan's life. Producer Stephen Nathan said that while the presence of the baby will impact the show, don't expect Bones to change fundamentally. It will still be gross and won't just turn into a family drama.
Season 7 Finale: The finale of this season will be directed by star David Boreanaz and will feature an appearance by the season's big bad, Christopher Pelant. Nathan revealed that "he will show up in the finale and change the course the series for a while". Whatever his appearance will lead to, it's "not happy".
Future Seasons: Executive producer Hart Hanson believes that Bones will be renewed for two additional seasons (seasons 8 and 9) because it is such a high performer for the network. While nothing is official, he did tell the crowd that two additional seasons are likely.
The Four Extra Episodes: Bones will be having a shortened 13 episode season this year due to Emily Deschanel's own recent baby birth, but the network did order four additional episodes. Unfortunately, we don't yet know when they will air. But the episodes will be a sort of stand-alone storyline. Hanson said "they exist in their own separate universe… so they literally can go anywhere."
What's In Store for the Future? At some point before the end of the series, Hanson said he would like to visit these topics: "Hodgins'brother, Angela's mother, [and] Booth's mother".
Bones returns on Monday, April 2 at 8:00 p.m. ET on Fox.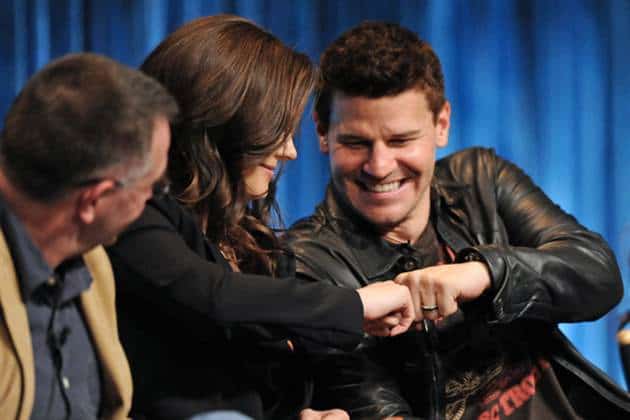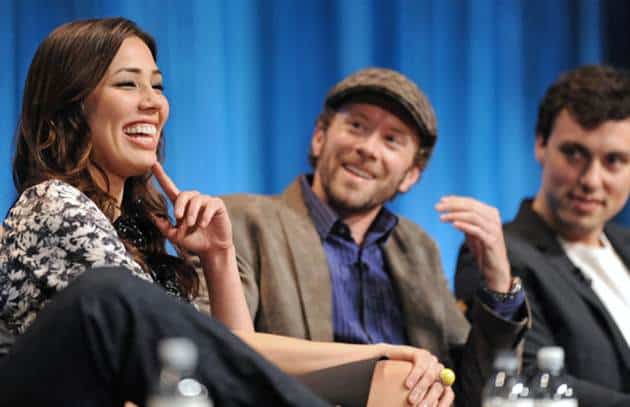 Photo source: PaleyFest