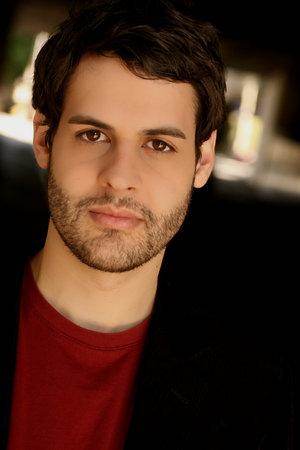 Bones may not be returning to screens until November but we do have some news on who the latest big bad of the season will be. Andrew Leeds (Nip/Tuck, Dirt) has been cast as Christopher Pellant who is set to cause some major problems for the expecting Brennan (Emily Deschanel) and Booth (David Boreanaz).
TV Guide got some exclusive details on this new villain who whilst under house arrest manages to go on a killing spree despite an ankle monitor. It has previously been mentioned by executive producer Stephen Nathan that Pellant can be compared to previous Bones foes such as The Gravedigger and Gormogon, and that he will be sticking around for some time.
We now know that Pellant is a "hactivist" who ends up under house arrest after he has hacked into the Senate and Defense Departments websites and manages to shut down military communications. This puts him on the FBI's radar though it is unclear who he ends up killing. One motive that has been suggested by TV Guide for this spree is to show how weak the government security system is. Like previous villains Pellant sounds like an intelligent opponent and the team will find it difficult to crack his method.
Pellant is likely to make his first appearance in the final episode of the shortened first half of Bones' seventh season. This looks set for December and the show is running on a different schedule this year to accommodate Emily Deschanel's real life pregnancy.
In other Bones related news TVLine has learnt that David Boreanaz will be stepping behind the camera again, but this time it will be for Bones spin-off show The Finder. Boreanaz has directed several episodes of Bones so it is not surprising to see him in the director's chair again. You may also see Boreanaz appear on The Finder this year as Geoff Stults who leads the cast of this new show has said that:
"Its going to happen, for sure. We're not exactly sure who and when, but it's happening. David's going to be there. I think honestly the only one that's for sure not is Emily because of her pregnancy."
The Finder will launch when Bones takes a break and you may see other members of the Jeffersonian pop down to Florida during this time.
For a sneak peek at the new season head here and be sure to check out our Bones page where we have been posting spoilers for season 7.
Bones returns for season 7 Thursday, November 3 on Fox.