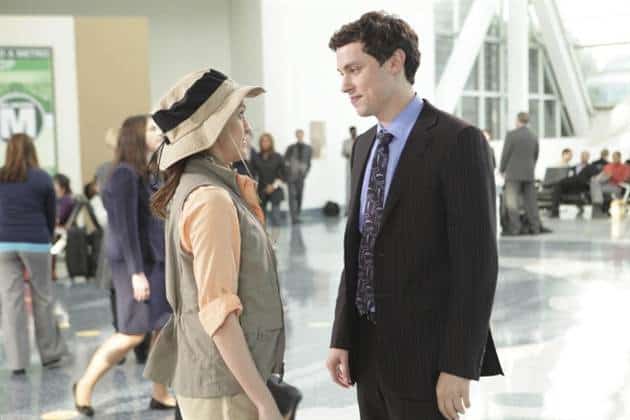 I know – you're probably wondering, 'who the hell is Carla Gallo?'That's what I would wonder, if someone told me her name. We'll start with Bones. She plays Daisey, one of the rotating interns and the love interest of Sweets. She's goofy, impressionable and plays the role to the hilt. Daisey can be so annoying you want to smack her, and then so cute you want to hug her. Daisey is a character who craves acceptance; in spite of her incredible intelligence, it means nothing if she is not validated by the likes of Temperance Brennan or in her love with Dr. Sweets. Like Brennan, she's socially awkward, but completely at odds in terms of direction.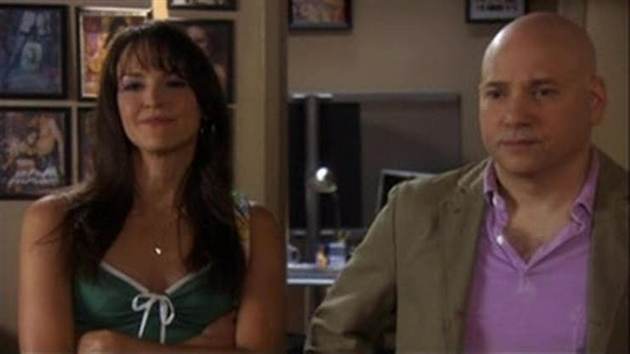 In an interesting twist, Gallo also played a character named Daisy on Californication. She was virtually unrecognizable in the role. This Daisy was a porn star who became entangled in the life of Charlie Runkle, eventually breaking up his marriage. Daisy was in the dregs of the porn industry. She just banged guys in vans while voyeur like cameramen filmed her in outrageous situations. She didn't get the hot guys, but the Charlie Runkle's of the trade. Newbies without 'professional'skill. Similar to Bones' Daisy, she seeks acceptance through her love of sex and need for personal validation.
Gallo portrays both Dais(e)y extremes with complete believability and with nary a shade of commonality. She is virtually unrecognizable in the two parts if you do not know from the start that she plays the roles. Marilyn Monroe was known to say that she could turn on her Marilyn and yet, as Normajeane, she could walk the streets unseen. Even when she wasn't dressed and glamorous, in an instant, in the middle of a room, she could go from blending in to turning heads. It's a far cry from Carla Gallo to Marilyn Monroe, but she has that same inner ability to turn herself from one character into another without leaving even a glimmer of who she just was.
Rounding out her longer roles (she's a staple secondary player in many shows, but due to her range can hardly be
considered a character actor) was a role that settled in nicely between the two aforementioned. On Men of a Certain Age, she played Annie, a nice waitress who met and dated Scott Bakula's aging has-been actor, Terry Elliott. Here, she plays sexy in a less vulnerable way than Californication's Daisy, and has far more self-awareness than Bones' Daisey. Annie is a character you would want as your friend or girlfriend. She neither talks too much nor uses sex as a weapon. I would wonder, based upon the previous two extremes, if this character represented to us who Carla Gallo might really be. But with the many faces of Ms. Gallo, I think it's her ability to become anyone that is her gift. While some actresses (Jennifer Aniston and Katherine Heigl, I'm talking to you) find themselves playing the same role time after time, Carla Gallo shows a range that might keep her from being a superstar actress, but will certainly leave her employed for many years, and personalities, to come.