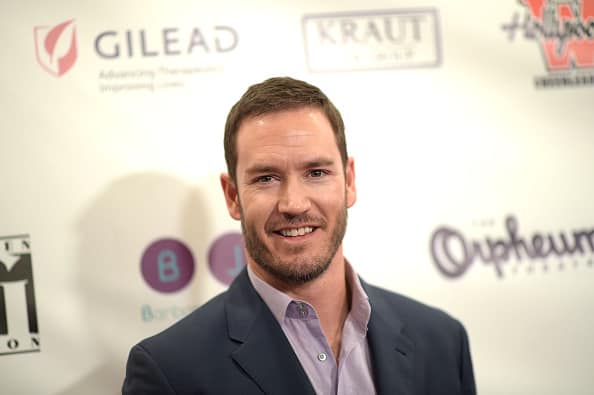 This week, the crime drama Bones is about to embark on a milestone that not many television shows on today will ever get to experience. The drama, which stars Emily Deschanel and David Boreanaz, will air its 200th episode. The series premiered back in 2005 and has been a hit for the FOX network ever since. Over the years, there have been several appearances by famous actors including New Girl's Zooey Deschanel, Ryan O'Neal, and ZZ Top member Billy Gibbons. We at TV Overmind have created a list of which of our favorite TV actors we would like to see appear on the show this season. Did one of your favorites make the list?
Sarah Michelle Gellar
Sarah Michelle Gellar and David Boreanaz starred together on the cult hit Buffy the Vampire Slayer back in the late 90's. Gellar even appeared on the Buffy spinoff Angel that Boreanaz starred on from 1999-2004. The two began a strong friendship that still lasts to this day. Gellar's husband Freddie Prinze Jr. appeared on two episode of Bones last season, so now it is Gellar's turn. Gellar even visited the set while her hubby was filming scenes and tweeted pictures of herself hanging out with Boreanaz and Deschanel. Gellar could play an ex of Booth's that becomes a suspect in the murder of her husband. Booth becomes too involved in the case and is removed from it. Bones works extra hard to prove Gellar's character's innocence, but all the clues point back to her. Booth continues working the case even though he shouldn't be and is able to unearth evidence that proves she is not the murderer. The two develop a friendship, which could pave the way for future guest appearances.
Mark-Paul Gosselaar
Now that is has been confirmed that Franklin & Bash will not be returning to TNT for a fifth season, Mark-Paul Gosselaar has a little bit more of free time on his hands. Gosselaar has starred in both drama (NYPD Blue) and comedy (Saved by the Bell) so he would make the perfect addition to the Bones guest star roster. Gosselaar just recently appeared in two episodes of CSI: Crime Scene Investigation, two episodes of Happy Endings, and an episode of Don't Trust the B in Apartment 23, so he is also no stranger to guest starring roles. Gosselaar has the physique to play a former Army buddy of Booth's. He comes for a visit and ends up staying at Booth and Bones' house. They soon find out that his stay will be a little longer than expected when Booth overhears a phone call that Gosselaar's character has lost his job. Booth helps him get back on his feet and finds him a place to stay in Washington DC. With Gosselaar's character still in the city, he could be featured in multiple episodes, just like Gellar. He would even make a good suitor for Daisy once she has been able to get over the death of Sweets.
Ashley Tisdale
Ashley Tisdale is no stranger to television having starred in The Suite Life of Zack and Cody, Hellcats, and Super Fun Night. Tisdale has now ventured into producing. Her series Young & Hungry premiered this summer and was awarded a second season. Tisdale will appear on the new series Buzzy's that will bow in 2015. While she is not working on her new comedy, Tisdale could make an appearance on Bones. Cam receives a surprise visit from Michelle, who has been away at college. Michelle wants Cam to meet the new love in her life, which can be played by Tisdale. Cam is very surprised at the news and is not sure she can cope. Angela discusses how college is a time for many to experiment and reminds Cam of her own history with women including Roxi from season four. Cam receives even more startling news when Michelle announces that she and Tisdales's character are getting married. The rest of the season could feature the planning of the nuptials, which means Tisdale could appear in a few episodes. The season finale could even be the big day!
Melissa Joan Hart
Melissa Joan Hart tends to appear in more comedic material (Sabrina, the Teenage Witch; Melissa & Joey), but she is no stranger to dramatic roles. In 2007, Hart appeared on an episode of Law & Order: Special Victims Unit. Her character was accused of assaulting a student, when it is actually the student that attacked her. Hart also appeared in the 2010 crime horror film Nine Dead, where she played a woman that has been kidnapped with eight other people. Hart could play an old friend of Angela's that has come for a visit. Angela's back story has not been discussed in the last few seasons, so this would be a refreshing storyline on Bones. Hart's character could help the team solve the case of the week as she could also be an expert in forensic reconstructions, just like Angela. The team is very welcoming of Hart's character and Angela becomes jealous when the team begins to go to her for help instead of Angela. In the end, the two work things out and Hart's character heads back to Detroit, where she currently resides.
Bill Nye, the Science Guy
Bill Nye could play himself on an episode of Bones like he has done on Stargate: Atlantis, The Big Bang Theory, and The Neighbors. Bones could be appearing on a local talk show showcasing popular people in the field of science. The other guest on the show could be Bill Nye. Bones and Nye have a friendly discussion about the subject, all the while Bones thinking she knows more than he does. Once the show has concluded, Bones receives a call that another murder has taken place. Booth is on set with Bones, since he is a huge fan of Bill Nye. Nye asks is he can assist on the case. Booth is more than happy to have him help, while Bones is more adamant. In the end, Nye is very helpful in solving the murder and the team is extremely happy to have him in the lab. Daisy is especially thrilled, as she had a crush on Bill Nye while she was growing up.
Who would you like to see on an upcoming episode of Bones? Let us know in the comments section below.
Photo by Jason Kempin/Getty Images