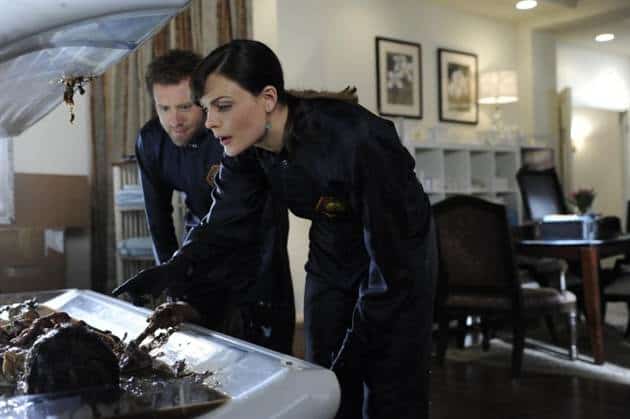 A Valentine's Day episode of Bones will be airing this week on February 17. While Booth and Brennan are both single – and Booth is probably not in the mood to celebrate the holiday – the rest of the squints have a significant other. After the team finds the liquified remains of a wedding planner in her tanning bed at home, Cam puts pressure on the squints to solve the case as quickly as they can in order to spend the holiday with her doctor boyfriend.
Booth and Brennan interrogate a lot of potential suspects on the outside, while the squints work in the lab around the clock. But a break in the case comes when they unlock some secret files on the wedding planner's computer.
Below is a promo for the upcoming February 17 episode of Bones. You can also take a look at the promo photos we previously posted. You can also take a peek at some spoilers for upcoming episodes, the future of Brennan and Booth and the return of the sniper.
clarissa @ tvovermind.com
twitter.com/clarissa373
twitter.com/tvovermind