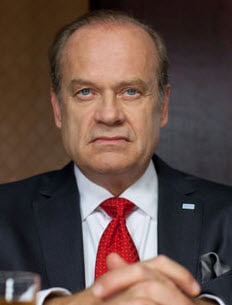 Well, Starz is trying to break into original series like its other more establish pay-channel brethren, HBO and Showtime, but it's not always smooth sailing.
Though they've had luck with Spartacus, their series Boss hasn't put up the sort of numbers to warrant renewal  The Kelsey Grammar-led show will end its run after two seasons. The season two premiere brought in only half the viewers of its season one opener, indicating support for the show had waned, rather than waxed over the course of the first season.
There's now talk of a Boss movie to wrap up lose ends, but I think most of us can agree that such a project is highly unlikely to come to fruition.
Starz has plenty of other series on the docket from The White Queen to Magic City to Da Vinci's Demons to the final season of Spartacus.
Any fans of the show? Are you disappointing its ending in this fashion?