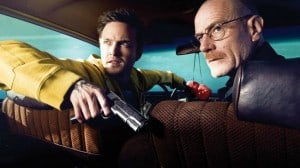 This is one of the more awesome Breaking Bad stories I have reported this week. As reported on Uproxx, The cast of Breaking Bad got a nice little surprise after this Sunday's episode when they casually mentioned that they should send Hank to Belize to be with Mike. It OBVIOUSLY is not the Belize vacation most would want, thing is, somehow Belize found out, and they seemed to respond with hilariously open arms on Twitter. Listen, if they don't want to go Belize, I will gladly go in their place. I mean to actual Belize, not the "metaphor for death" Belize.
So after they name dropped Belize on Breaking Bad this past Sunday, the Belize Tourism Board took to Twitter and officially invited all the cast out to check it out more thoroughly. An actual quote from the tweets are"  "While we hope that some of our favorite characters don't get 'sent on a trip to Belize' in the show, we do hope you will take us up on the following offer – we'd like to send all of you on an ACTUAL trip to our country after the season is over."
How awesome is that?
Alright, it's cool if you want to take a minute to let that sink in. But as much as this seems like an odd plot point to a story, this REALLY happened. Think about that. Breaking Bad used Belize as a metaphor for death, and Belize is like "yo, that was funny and we are hella cool with it. Now come actually visit us so we can show you how awesome we are." It is the kind of mind-blowing thing that seems to only happen to famous people, but I say they do it. I say the cast takes that as a sort of final trip with their fellow cast members, and someone makes a documentary out of it.
I would watch the heck out of that. Breaking Belize.