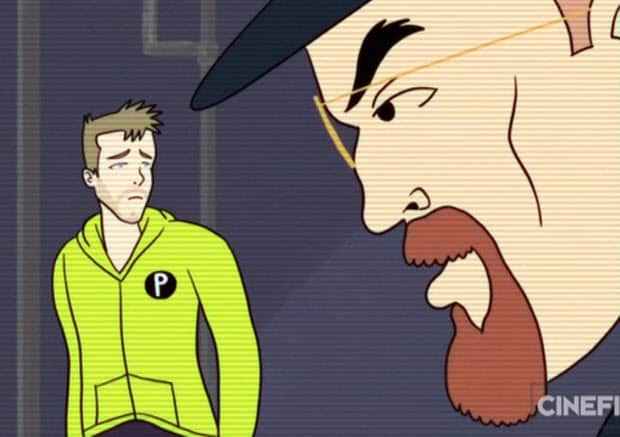 The folks at CineFix have cooked up something rather hilarious as Breaking Bad doles out its last few episodes. They've adapted the gritty show into a cartoon short in the style of old school Batman or Scooby Doo.
Walt and Jesse take on baddies like Gus Fring a bit more casually than on the show, but it kind of makes me want to see this happen for real. The show is ending, and voiceover work takes like have the time of real acting. Make it happen! Though I suppose at least we're getting Better Call Saul, so that's not so bad.
Check out the video below, and I hope they end up making more in the series. I've seen a lot of good stuff from CineFix lately, so bravo guys.