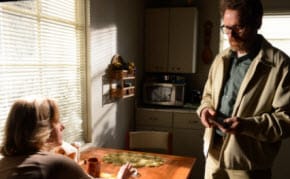 Piracy rates aren't included in the viewership numbers of TV show. It make sense in a way, but not so much as the number they sell to advertisers, the official ratings, really shouldn't include someone like me. I haven't watched a TV commercial in five years, as I watch all my shows on a slight delay, allowing me to fast-forward through them with ease. Seems to me pirates experience the show the same way, but still see all the in-show ads like you know, Stevia.
Anyway, the numbers are in and Variety is reporting that the Breaking Bad finale was downloaded 500,000 times in the twelve hours after it aired, with many, many more to follow in the days afterward. The show put up record numbers for the series on actual TV, clocking in 10.3M legal viewers. No, that's not even how many people watch The Walking Dead on AMC every week, but it's really good for Breaking Bad which normally sees much lower engagement.
AMC is prone to more piracy that even HBO, which at least offers HBO Go for subscribers to catch up on missed shows. AMC offers no such on demand service, so at times it's possible even their customers might pirate if they've forgotten to set their DVRs or something. I'm really not sure why every channel doesn't have some sort of on demand service at this point, at least for the most recent episodes of their shows.
I wonder if Breaking Bad will end up beating Game of Thrones as the most pirated show of the year this year. I doubt it, but with numbers like this, it might.