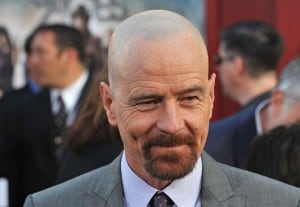 Right now, all the world is buzzing, and if you slow down and listen to what it is buzzing about, it is buzzing about Breaking Bad coming to an end. No one wants this show to end, but as they say, all good things must come to an end one day, and this is that day (almost). But good news for fans of Breaking Bad star Bryan Cranston. He has already signed up for his next gig, so atleast we will still be able to hang out with Walter White in some form.
The bad news here is that it is not a TV show. Safe to say Bryan Cranston will not want to touch TV for a long, long time (unless something really good comes along) so he will be crossing back over to film, and starring in the lead for the upcoming biopic, Trumble. Cranston will star as the troubled and acclaimed playwright, Dalton Trumble, who was blacklisted by Hollywood for, well, we won't ruin the story for you here, but trust us, this should really be Bryan Cranston at his most mesmerizing. Playing a troubled, misunderstood man is just a gift Bryan Cranston has, and few can deny that.
So rest assured, while your time with Breaking Bad may be coming to an end, your time with Bryan Cranston is not.