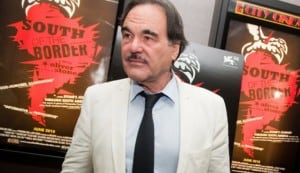 Who can possibly hate on Breaking Bad? It was easily one of the best shows ever made. On top of that, the show seems to have ended on a note that everyone can love. A great conclusion to a great show. Well, interesting news from Uproxx, actually. Seems renowned filmmaker Oliver Stone has some real issues with the final episode of Breaking Bad. Sit down for this one, it might upset you a bit.
While recently promoting his new show, The Untold History of the United States, seems Oliver Stone had a mouthful to aim at Breaking Bad, and especially it's finale. First off, he admits to having not been a big fan or follower of the show. That alone may explain why he seems so detached talking about it. You need to have been with Walter White from day one to really appreciate how many levels that ending worked on.
But to Stone it was all, as he puts it "fantasy violence" that would never happen in the real world. He actually then dissects the ending, and how it made no sense and didn't work. Thing is, Oliver Stone doesn't know Breaking Bad or its fans well enough to know the theory that it all may have happened in Walt's head. Maybe that knowledge would change his opinion of that finale?
It also seems a bit hypocritical for a director known for his violence to condemn a show for "fantasy violence". Hasn't Oliver Stone built his whole career on that ideology?
Personally, I am 90% sure Stone is doing this to bring hype to his new show, and guess what? It seems to be working.