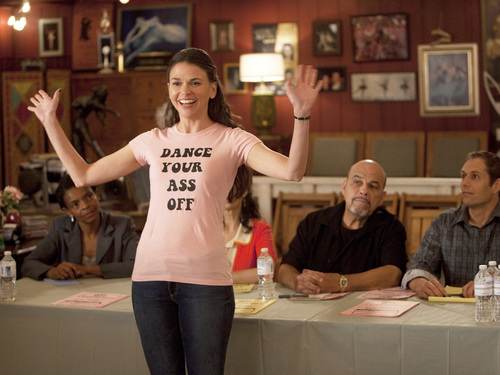 Thus far in Bunheads, dance has played different roles for different characters. Michelle's struggling to let it go and move on to the next part of her career, Boo desperately wants to become the best dancer she can, and Sasha is content to waste her potential due to her heart not being in it, with all three having used the medium as an outlet for their personal problems. But on the next episode of Bunheads, we get a status report on two of their personal journeys with the art form and one of them might be reconsidering her position.
Michelle and Sasha were heading in opposite directions earlier in the season. The former was easing her way out of performing and into teaching, while the latter had just earned a spot in the prestigious Joffrey summer program. However, "No One Takes Khaleesi's Dragons" finds both making a sharp U-turn and rethinking where they once were, where they are, and where they want to be. Michelle has a chance to return to performing in a traveling production of Follies, thanks to a friend and former co-worker, but will she leave Paradise now that she's finally comfortable? After quitting ballet last week, Sasha reveals that her time in cheerleading has been going quite well, but is she just trying to save face?
Elsewhere on Bunheads, newly single Ginny is acting very weird and standoff-ish to Melanie's brother, the guy that had Boo talk to Ginny for him a couple episodes ago. It's unclear, though, what brought the sudden behavior change on. Is it because she doesn't like him back nor does she know how to act around him now? Or might Ginny like him a little too much and be afraid of moving on from Josh too quickly?
Bunheads airs Monday at 9:00 on ABC Family. You can get a look at my review of the most recent episode here, as well as some spoilers going forward here.
When do you think Sasha will return to the dance academy? Should Michelle seek out Richard and get a spot in the Follies production? Does Ginny like Charlie?
(Note: if international readers can't view the clips below, try watching them here, here, and here.)