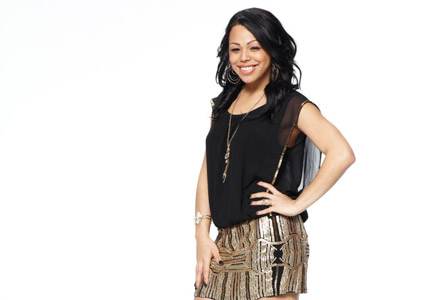 When you watch enough reality TV, you learn lessons about how to survive on reality TV. For one, you'll likely look like a hypocrite at some point; to try and avoid that, know exactly what you feel and be consistent in expressing it. Sleeping with your castmate may not be the smartest move in the world, since you will be in a house, isolated by yourselves, for months on end. And most importantly, when you're having a heated argument with a fellow cast member, don't try to come for somebody else's throat because it will backfire on you.
Unfortunately, Bad Girls Club: New Orleans's Judi didn't learn the same lesson as I did, judging by the preview for Monday's brand new episode. Once Shelly confronted The Voodoo Vixen over being on her bed, Judi, who has been at the center of a good portion of season 7's drama, immediately tried to deflect the attention onto Angelic. The two cast members have had a decidedly mixed history; Angelic was the only one there for Judi in the premiere when the others had turned against her before joining the crowd herself in episode 2.
Once Angelic sees that Judi's trying to come for her, the tables turn, with Shelly more upset that Judi's throwing shade and eventually trying to banish her to "the whore room". Finally, poor Ms. Voodoo takes the brunt of the punishment, being flung off the balcony by Shelly in a further attempt to get under Judi's skin.
Whew, right?
Granted, this is a 1:00 excerpt from a 42 minute show, but it's hard to feel much sympathy for Judi here. As much as the concept of two people ganging up on someone else is a little unfair, it's kind of the backbone of The Bad Girls Club and you can't get mad at the show for playing to its strengths. Plus, Judi's had a history of setting things off this season, including the recent incident with Priscilla and the season-long spats with Shelly and Angelic, so it's not as if the weakest member of the house is getting shoved around. The clip leaves off before we see what Judi has to say about everything that went on, but I have a feeling that The Voodoo Vixen still has a few tricks up her sleeve.
How have you been enjoying Bad Girls Club: New Orleans this season? Which Bad Girls do you think will make positive changes after their time on the show is finished? How do you think Judi will respond to seeing Ms. Voodoo tossed out onto the lawn?
Bad Girls Club: New Orleans airs Mondays at 9:00 on Oxygen.