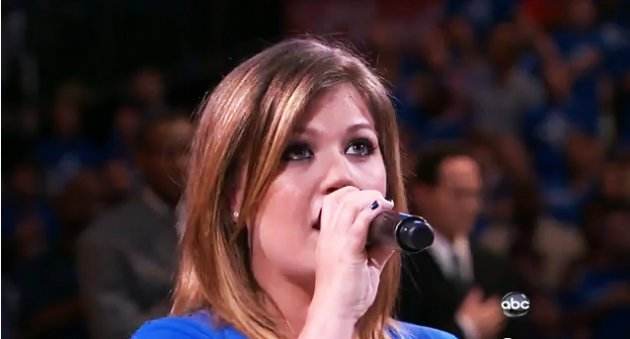 In a matter of six days, American Idol season one champion (and current pop superstar) Kelly Clarkson will be releasing her fifth studio album Stronger. While you can expect to see the Grammy-winner on the traditional promotional circuit in the coming months, Clarkson will also be stopping by VH1: Unplugged for a special performance.
First broadcast online on November 17th (and premiering on the network November 18th at 11:00), VH1 Unplugged: Kelly Clarkson will feature Clarkson stripping down some of her signature glossy pop tunes to their barest of bones and giving the likes of "Since U Been Gone" and "My Life Would Suck Without You" some new textures. No set list has been leaked at present time.
In her nearly decade-long career, Clarkson has become the most successful former Idol worldwide, selling over 20 million albums and topping innumerable charts. She follows Thirty Seconds to Mars on the Unplugged train, as the rock group taped their special this past July.
The Unplugged franchise itself dates back to 1989 and has featured the likes of Sir Paul McCartney, LL Cool J, and Katy Perry reinterpreting the songs that made them who they are today. Notable albums to come from the franchise have been released by Eric Clapton, Tony Bennett, and Mariah Carey, with the prior two winning a combined eight Grammy awards (including two Album of the Year statues) and the latter producing a top 5 hit.
What songs do you want to see Kelly perform on her Unplugged special? Do you think you'll be picking up Stronger when it comes out? Who would you like to watch an Unplugged special on next?