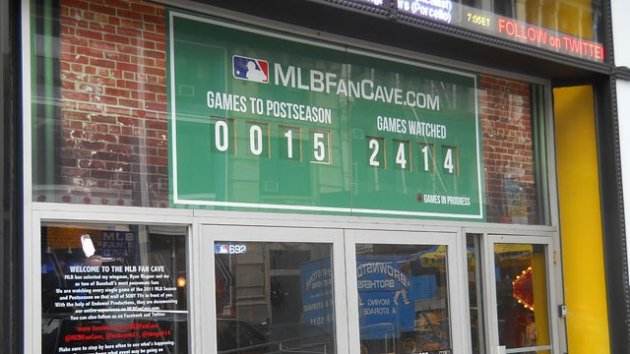 VH1 has announced that their latest venture into the "wives" genre of reality television will be premiering November 30th. Baseball Wives is slated to feature five wives (or ex-wives) of MLB big leaguers. The network currently has three "wives" shows in its arsenal, with Basketball Wives, Basketball Wives: LA, and Mob Wives, along with the potential for Wrestling Wives and Wall Street Wives in the future. VH1 previously aired Football Wives, though it lasted only one season.
Currently in the cast are Anna Benson (wife of pitcher Kris Benson), Tanya Grace (ex-wife of former 1st baseman Mark Grace), Chantel Kendall (ex-wife of catcher Jason Kendall), Brooke Villone (wife of relief pitcher Ron Villone), and Jordana Lenz (not included in the press release, so I'm assuming she's the Draya of the group), though we all know that VH1 reality shows are subject to serious cast changes. Thus far, a supertrailer hasn't been released yet, nor have there been any individual cast promo pictures. (However, the photo below is a view of the entire cast as of today.)
I admit, I'm a little excited at the possibility of Baseball Wives. I'm a sucker for a fun, trashy reality show featuring people who have way more money than I do fighting about stupid stuff and I have a feeling that Baseball Wives will scratch that itch and then some. While I do hope that the show allows these women to be vulnerable and show off who they are, away from the constantly shifting alliances and copious amounts of alcohol, as long as the cast have chemistry and it doesn't turn into a 4-on-1 constant beatdown, sign me up.
Do you think you'll be watching Baseball Wives when it premieres? What other sports do you think should get a "wives" reality show? Are you still watching Basketball Wives: LA?