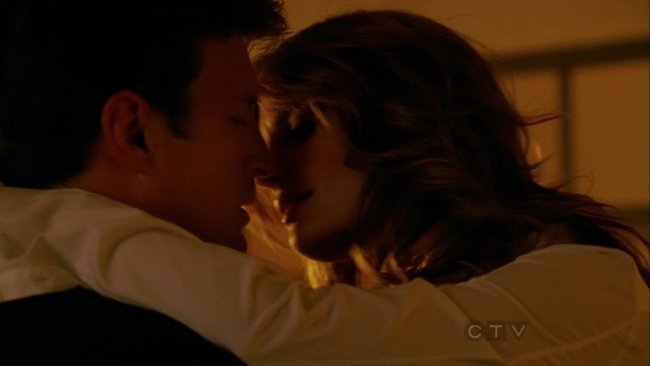 There was just so much to love about this week's Castle, wasn't it? Even though it wasn't the greatest of episodes – I do have a few issues I want to point out and discuss with you all – you have got to hand it to TPTB when it comes to the Castle/Beckett relationship. They have eased so seamlessly into their new relationship status that it is hard to believe they haven't been together for a while.
You all know how terrified I was that they would screw this up if this transition wasn't handled well. But with two episodes in, I have to say that they have successfully navigated those dark waters and our dynamic duo just can't get any cuter.
The case of the week was just okay for me – as most of the cases usually are – but what really shone through in "Cloudy with a Chance of Murder" was Beckett's struggle with her feelings. There is so much to be said about Stana Katic's performance in this episode and how she portrayed the subtle transition from blissfully happy to concerned, to playful, to incredibly jealous, then seriously pissed off and incredibly vulnerable. This episode was a prime example of her amazing ability to convey her character's emotions with just a facial expression. The end scene alone was probably the best example of how she manages to go from one emotion to another in a flash. It was so incredibly amazing to watch.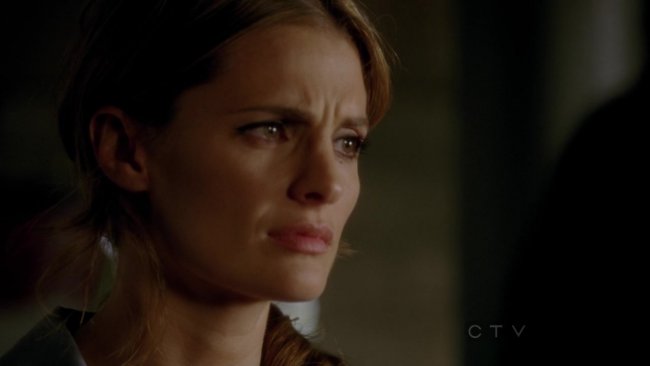 I loved most of the writing in this episode, but what I really, really enjoyed seeing was Castle and Beckett's growth through it all. If that had been a season or two ago, they would have just ignored the elephant in the room and act like nothing had happened. But this time Castle stepped up to the plate and apologized and Kate actually told him straight out what she was feeling and her fears and wishes and, man, watching this after four years is probably the greatest gift to a fan of this show. Also, can we just take the time to appreciate how adorable and a joy to watch Kate being head over heels in love is? If anyone ever had any doubts that her feelings for Castle were not as strong as his feelings for her, those two first episodes completely proved otherwise. Stana is doing wonders in portraying a smitten Beckett and I just can't get enough of it.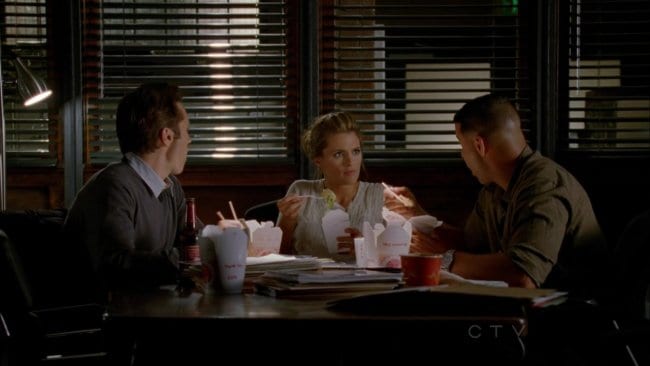 Now, the episode was nice and that last scene was to die for, but I do have a few issues with it. For four years now the secondary characters have watched the Caskett relationship grow and evolve and they have all been really supportive through all the ups and downs. Do they really expect me to believe that suddenly Lanie doesn't even suspect that something changed between them? Not only that, but that she would ask Kate about her new man in front of Castle? Also, Ryan and Esposito callously talking about Castle going after the entertainment reporter in front of Beckett. What the hell was that? Both scenes were so ridiculously out of character that I wasn't even sure what they wanted us to take from them. Unless all three characters suspect something is going on and this is their way to play them, the emotional continuity with those three really needs to improve.
Other than that, I just can't get over how freaking adorable those two are together. So yeah.
What did you think?
B+