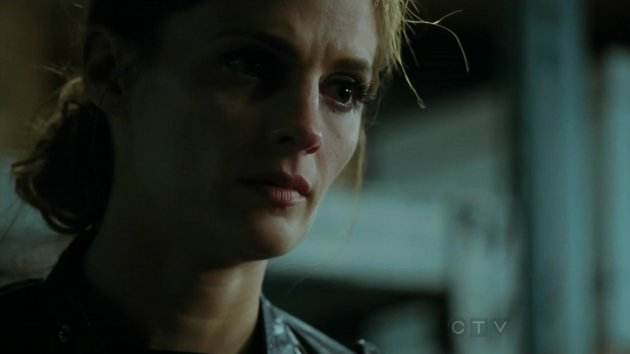 Well, that was definitely worth the wait, wasn't it?
In last night's Castle, Detective Kate Beckett had to face her own demons when a sniper on the loose in New York City triggered her dormant Post-traumatic Stress Disorder. I know the fandom was insanely excited about 'Kill Shot'and I think it is safe to say that the episode delivered the epicness that had been promised. From what I have seen around the internet this morning, it looks like the episode was incredibly well received and that is just great news for the show.
For the past few weeks, I have been getting comments about how people are disappointed in the character of Beckett, how much the dynamic has changed and that they miss the flirty banter from the first two seasons. While I understand where they are coming from — but not entirely agree — I think 'Kill Shot'has helped cement what the other team (the ones who are so rooting for Beckett to pull herself together, like me) has been trying to get across since season 4 started.
Last night's episode was all about Beckett, yes, but that was also character development at its very best. Watching Beckett fall apart and then slowly put the pieces back together, to the point that she was able to admit to herself and to her therapist that she is ready to change and she doesn't want her life to be defined by her mother's murder anymore was a huge, gigantic step forward for her. And if you compare this Kate Beckett to the detective we met in season 1, it is nothing short of remarkable how far she has come.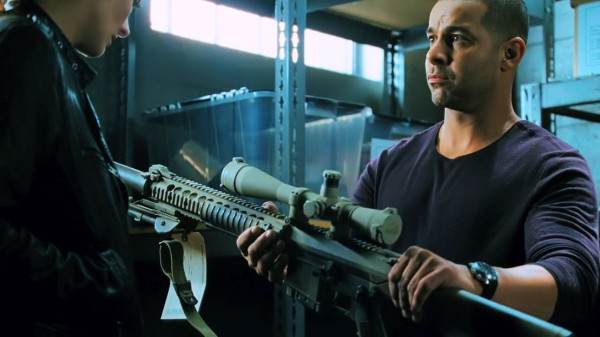 I was really excited about this episode when we first heard about it because it was bothering me that they were not addressing her possible PTSD after the shooting in 'Knockout'. We saw a glimpse of it during 'Rise', but then it seemed that everything had gone back to normal. And the way they dealt with it — plus the out of this world performance by Stana Katic — felt very real and compelling. The editing, the music, the direction, everything served to heighten the level of confusion and terror Kate was feeling and those emotions came across loud and clear. I think that scene when Esposito confronts her with the rifle is probably one of the most powerful moments I have had the pleasure to watch on TV in a really long time and it is now my favorite moment of the series, hands down. Was it heartbreaking to watch? Yes, but it was also so moving and powerful and Stana Katic and Jon Huertas delivered it beautifully. I admit a few tears were shed — and I'm willing to bet a lot of you bawled like babies as well — but the pay off of seeing Beckett go through so much was so rewarding.