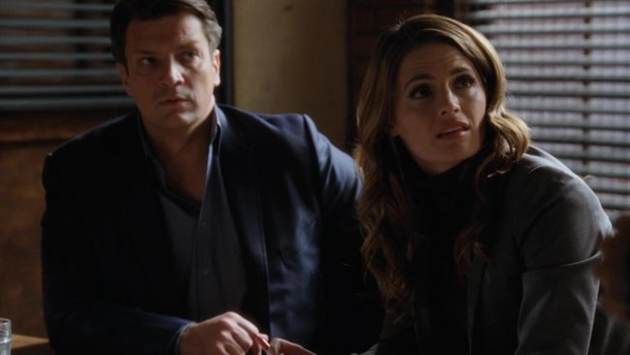 Well, I have to say that 'Once Upon a Crime'was definitely interesting, to say the least. While it wasn't the most exciting of episodes – I did find it a little dull at times and they really need to innovate a little more on the twists — last night's Castle gave us a curious look into Castle and Beckett's relationship.
A lot of fans had been complaining that the stalemate that their relationship had come to was robbing the show of its own spark and that things had gotten more than a little frustrating (and not in the good way) lately. Last week's 'Linchpin'had nearly been the final straw for a lot of people when, after yet another near death situation, absolutely nothing had happened between our favorite crime fighting duo.
Then fast forward to this week and the fairytale themed episode 'Once Upon a Crime'— a very obvious homage to ABC's new hit show Once Upon a Time — and we have those subtle looks and touches and smiles that had been driving us all crazy (because they didn't go anywhere) amplified tenfold. It looks like that the idea of a happy ending appeals to both of them and it seemed like the whole fairytale atmosphere and lessons made both Castle and Beckett a lot bolder than usual.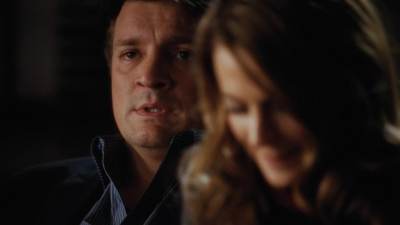 While it was still subtle, this time we didn't have to look for it and investigate every little glance they threw each other to understand what the writers meant. This time, it was staring right at us and, honestly, it's about damn time. Not only did Castle called Kate cute and she didn't bite his head off for it, but they indirectly talked about the secrets and I hope that little conversation raised a few flags in their systems, because they looked entirely too guilty in that scene.
Even though it wasn't a stellar episode with a thrilling case, 'Once Upon a Crime'proved that everything we had been complaining about and suggesting for the past several weeks can, in fact, be done. An extra line, a lingering look for five extra seconds in a scene to show that they actually care about each other, a few quips here and there to throw each other off balance — this episode had everything.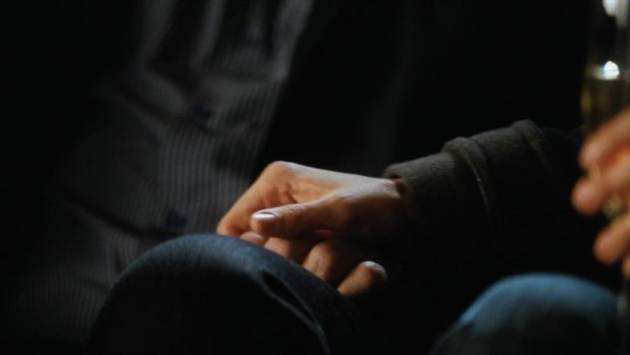 I believe this was Kate Sargeant's debut episode on Castle as an official writer and, really, I just wanted to congratulate her. She did a really good job in bringing back those little elements that I know a lot of fans loved about the show. That ending, with Beckett willingly holding his hand without it being a near death situation was the icing on the cake.
It looks like we're finally making progress here. Let's just hope they follow through with what they have started.
A-